Welcome to the 15th annual BookFinder.com Report, in which we publish a list of the most searched for out-of-print book titles from the previous year. The most wanted out-of-print book in 2017 was a collection of short stories addressing the issues facing Indian girls and women in arranged marriages who come to live in the United States as immigrants.
Highly topical due to the current focus on women's rights in India and the debate on immigration in the States, Arranged Marriage by Chitra Banerjee Divakaruni was published in 1996, but is now winning a new readership. Divakaruni, who lives in the US, is best known as a poet and this was her first foray into short story writing. The 11 stories detail numerous problems associated of arranged marriages from physical abuse to psychological torment - and also highlights the problems in starting a new life in a country with a radically different culture.
Divakaruni was born in Kolkata and came to the United States in 1976 to study at Wright State University in Dayton, Ohio and the University of California, Berkeley. Since writing Arranged Marriage, she has produced several novels and her latest, Before We Visit the Goddess, was published in 2017. Her novel, The Mistress of Spices, published in 1997, was shortlisted for the Orange Prize.
Arranged Marriage was not the only book about immigration to appear on the BookFinder.com list. The Namesake by Jhumpa Lahiri, first published in 2003, is a novel about coming to the United States that spans Kolkata, Boston and New York. The last edition to be published was in India in 2012. The BookFinder.com list of in-demand out-of-print titles also contains novels from bestselling authors Neal Stephenson, Dave Eggers, and Jonathan Lethem. Aside from books that appear year after year (Sex by Madonna, Fast Times at Ridgemont High etc), there are also a sprinkling of books covering niche subjects such as knots, reptiles and coins.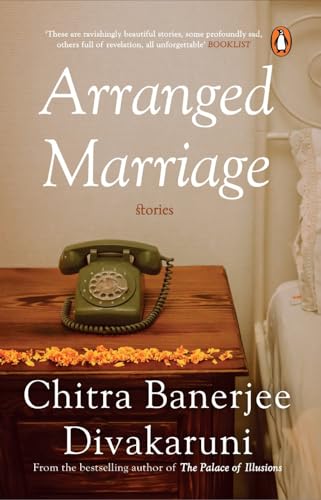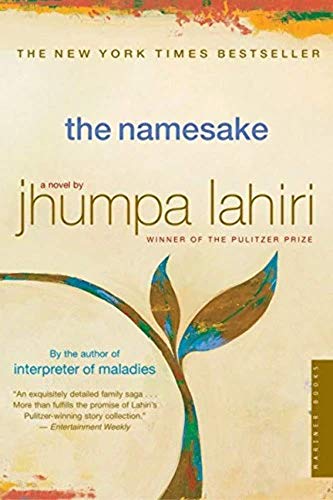 1. Arranged Marriage
by Chitra Banerjee Divakaruni

A collection of stories from poet Chitra Banerjee Divakaruni about Indian-born women living in America. Last published in 1997 and more topical than ever. Divakaruni is an Indian-American author, poet, and a professor of writing at the University of Houston creative writing program.
2. Cryptonomicon
by Neal Stephenson

How can this novel be out-of-print? First published in 1999, this book won the Locus Award for best science fiction novel in 2000. Neal Stephenson remains a massively influential writer. The plot is set in two different time periods - World War II amid the codebreakers of Bletchley Park and the new technology of the 1990s. The last edition was published by Subterranean Press in 2012.
3. You Shall Know Our Velocity
by Dave Eggers

Last published in 2010, this is Eggers' debut novel from 2002 after his bestselling memoir A Heartbreaking Work of Staggering Genius from 2000. The plot follows two childhood friends trying to give money away.
4. Fraud
by David Rakoff

A collection of humorous essays. Rakoff died in 2012. A Canadian-born American writer, he was a regular contributor to the This American Life NPR radio show.
5. Bare
by George Michael

Written in 1991, when Listen Without Prejudice won the award for best album at the Brit Awards, with co-author Tony Parsons. George Michael died on 25 December 2016, sparking a big rush for this out-of-print book.
6. The Namesake
by Jhumpa Lahiri

A novel about immigration set in Kolkata, Boston and New York. It was originally published in The New Yorker and later expanded to a full-length novel. The story explores many of the same themes as Lahiri's Pulitzer Prize-winning short story collection Interpreter of Maladies.
7. Gun with Occasional Music
by Jonathan Lethem

It's also hard to believe this one is out-of-print. Lethem's debut novel from 1994 mixes science fiction and detective fiction. Animals are part of society, police monitor karma, and there are mind-numbing drugs galore - this is Oakland in the near future. The book was a finalist for the 1994 Nebula Award.
8. Field Guide to Western Reptiles and Amphibians
by Robert C Stebbins

More than 650 full-color photo and illustrations of North American critters from snakes to lizards. Last published in 2003 but this book has been around for decades. Incredibly useful for anyone interested in natural science.
9. The Diagnosis
by Alan Lightman

A novel about memory loss published in 2000. Tells the story of Bill Chalmers who loses his memory while rushing to work one morning. When his memory returns, a numbness afflicts him and over the following months he is forced to endure tests without conclusive results and a wife who believes he is imagining the illness. Lightman is an American physicist, who is currently professor of humanities at MIT.
10. Ex Libris: Confessions of a Common Reader
by Anne Fadiman

A well-loved book about books. Ex Libris recounts a lifelong obsession with books and reading with lots of humor. Anecdotes about Coleridge and Orwell, and the author's literary family.
11. Radical Son: A Journey Through Our Times from Left to Right
by David Horowitz

Horowitz is an American conservative writer. He is a founder of a think tank called the David Horowitz Freedom Center, but from 1956 to 1975 Horowitz was an outspoken leader of the New Left. He later rejected liberal ideas completely. This is a memoir from 1996 recounting his journey from left to right. He's been at the center of numerous controversies.
12. The Future of Ideas: The Fate of the Commons in a Connected World
by Lawrence Lessig

Published in 2001, Lessig explains how the Internet has produced a counterrevolution. He argues creativity once flourished because the Net protected a commons on which innovators could experiment. But now, manipulating the law for their own purposes, corporations have established themselves as gatekeepers of the Internet.
13. Sex
by Madonna

Published in 1992, Sex is never going to be republished. It's rude but harmless. Madonna flaunts herself across a multitude of erotic scenarios. Sex has sturdy aluminum covers which makes it rather durable, and also means that this book won't rust.
14. Red Express: The Greatest Rail Journey from the Berlin Wall to the Great Wall of China
by Michael Cordell & Peter Solness

A hardcover from 1991. The contrast between the surge of democracy in Eastern Europe and the brutal repression in China forms the backdrop for a journey on the Trans-Siberian Express.
15. Sound in Z: Experiments in Sound and Electronic Music in Early 20th Century Russia
by Andrey Smirnov

A very obscure book from 2013. Who knew there was electronic music in Stalin-ruled Russia? Leon Theremin invented the world's first electronic instrument, the Theremin. Drawing on materials from Moscow archives, this book reconstructs Avraamov's "Symphony of Sirens," an open-air performance for factory whistles, foghorns and artillery fire first staged in 1922.
16. Rage
by Stephen King

This novel is a perennial on the BookFinder.com out-of-print list. It describes a school shooting and King will never bring it back into print for obvious reasons.
17. The White Stag
by Kate Seredy

The White Stag is a classic children's book that won the Newbery Medal. Published in 1937 and last published in 2008, the novel is a mythical retelling that follows the warrior hordes of Huns and Magyars across Asia and into Europe, including the life of Attila the Hun.
18. Promise Me Tomorrow
by Nora Roberts

An early example of romance from Roberts, who swears this one won't be coming back into print.
19. English Coins 1180-1551
by Lord Stewartby

Ian Stewart, a Scottish baron, died in March 2018. He was a Conservative Party politician and a numismatist. He was the Member of Parliament for Hitchin from 1974 to 1983, and for North Hertfordshire from 1983 to 1992. He sat in the House of Lords from 1992 to 2015. His interest in coins began in childhood and in 2007 his prized collection of antique Scottish coins was stolen.
20. Piano Lessons: Music, Love, and True Adventures
by Noah Adams

Non-fiction. Noah Adams decided to learn to play the piano at 52. The 12 monthly chapters span from January - when after decades of affection for keyboard artists he finally buys a piano - through December, when as a surprise Christmas present for his wife he dresses in a tuxedo and attempts to play their favorite piece of music.
21. In the Bronx and Other Stories
by Jack Micheline

Published by Sam Hooker Press in 1965, a really scarce book. Micheline was a painter and poet from San Francisco. His name is synonymous with street art, underground literature, and rebellious poets. One of San Francisco's original Beat poets.
22. Canal Holiday
by Winifred Finlay

A British children's novel from 1965. In the style of Swallows and Amazons, this book is set on the canals of the English Midlands. Winifred Finlay wrote 20 novels and numerous collections of folktales. She is largely forgotten today.
23. The Ashley Book of Knots
by Clifford W. Ashley

First published in 1944 and last published in 2007, this book details everything from the clove hitch to the sheepshank. Ideal for sailors, this is an encyclopedic reference manual with directions for tying thousands of knots. The Ashley's stopper knot and Ashley's bend are named after the author, who was also an accomplished artist.
24. Halloween
by Curtis Richards

"Trick or treat or die." This is the 1979 novelization of the 1978 horror film that turned Michael Myers into a big name in slasher movies.
25. Fast Times at Ridgemont High
by Cameron Crowe

Crowe's 1981 coming-of-age book became a film in 1982 starring Sean Penn and Jennifer Jason Leigh. This book is a collector's item and often carries three-figure price-tags. Wonderful cheerleader cover.
26. Mastering Atmosphere & Mood in Watercolor
by Joseph Zbukvic

A perennial on this list and very expensive now. Zbukvic argues that artists need to use watercolor clocks. A "clock" accompanies every visual example, helping artists anticipate how the condition of the paper will react to various watercolor mixes.
27. A Clean Pair of Heels: The Murray Halberg Story
by Garth+Gilmour

Published in New Zealand in 1963, this book details how Halberg won the gold medal for the 5000 metres at the 1960 Olympics. A pioneering Kiwi runner, he was never beaten over two miles. Halberg went on to become a high profile advocate for children with disabilities.
28. Encyclopedia of Pieced Quilt Patterns
by Barbara Brackman

In demand year after year. Crafting books often don't stay in print for long. This one from 1993 was published by the American Quilters Society. Brackman is a quilting historian.
29. The Making of Star Trek
by Gene Roddenberry & Stephen E Whitfield

The complete history of the TV series, from conception, design and scripting to how the finished product was produced and sold. Designed to be read by would-be writers but loved by Trekkies.
30. Contemporary Clay: Japanese Ceramics for the New Century
by Joe Earle

Featuring over 50 examples from more than 35 artists during the last two decades, Contemporary Clay offers an overview of modern-day Japanese ceramics. Contains commentaries on the artists and details the avant-garde work produced.