Welcome to the 14th annual BookFinder.com Report, in which we publish a list of the most searched for out-of-print book titles from the previous year. HBO's revival of Michael Crichton's science fiction thriller Westworld was one of the best things on TV in the past 12 months. The series, about a Western-themed amusement park populated by robots, also turned a humble paperback, published in 1974, into the most searched for out-of-print book of 2016.
A companion book was published in 1974 by Bantam/Pocket Books but it's utterly out-of-print. The book contains the movie script, an introduction from Crichton, and photographs from the film. It is not a novelization of the Westworld story. We suspect that science fiction fans are looking for this book with the expectation that it's a novel. In reality, it's a little piece of 1970s movie history.
There were more searches for Westworld than any other out-of-print book in 2016, beating even Madonna and her famous Sex book. Prices for Westworld begin at $125 with only a handful of copies available. Copies of Westworld have been selling for prices up to $400 since the reboot series aired.
The 10-part series premiered on October 2 and concluded on December 4. Crichton died in 2008 so any novelization of Westworld will need to come from somebody else if it happens.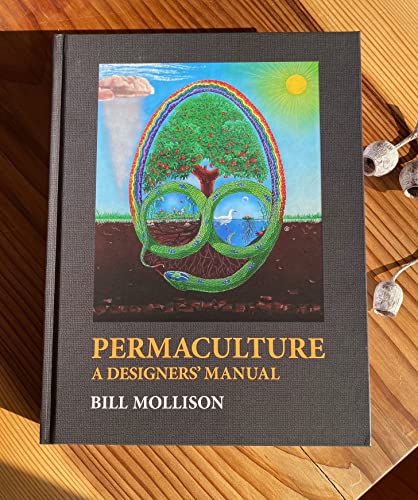 1. Westworld
by Michael Crichton

Millions tuned in to watch the 2016 reboot of Crichton's story of amusement park shenanigans and thousands wanted to read more. This is the companion book published after the release of the 1973 movie - there is no novelization of the Westworld story.
2. Sex
by Madonna

Published in 1992, Sex is never going to be republished. It's rude but harmless. Madonna flaunts herself across a multitude of erotic scenarios. Sex has sturdy aluminum covers which makes it rather durable, and also means that this book won't rust.
3. Permaculture: A Designers Manual
by Bill Mollison

Permaculture is agriculture that works in harmony with ecosystems. Sustainable farming in other words. Surely, there's a market for this book?
4. Unintended Consequences
by John Ross

A thinly disguised novel promoting gun culture and gun rights that includes fictionalized accounts of historical events.
5. Encyclopedia of Pieced Quilt Patterns
by Barbara Brackman

Crafting books often don't stay in print for long. This one from 1993 was published by the American Quilters Society. Brackman is a quilting historian.
6. Finding the Winning Edge
by Bill Walsh

Biography of three-time Super Bowl winning coach of the San Francisco 49ers. Walsh took a struggling 49ers team and turned them into a dynasty in the 1980s earning him a spot in the Pro Football Hall of Fame.
7. Mastering Atmosphere & Mood in Watercolor
by Joseph Zbukvic

Zbukvic argues that artists need to use watercolor clocks. A "clock" accompanies every visual example, helping artists anticipate how the condition of the paper will react to various watercolor mixes.
8. Fast Times at Ridgemont High
by Cameron Crowe

Crowe's 1981 coming-of-age book became a film in 1982 starring Sean Penn and Jennifer Jason Leigh. This book is a collector's item and often carries three-figure price-tags. Fantastic cheerleader cover.
9. Margin of Risk: Risk-Averse Value Investing Strategies for the Thoughtful Investor
by Seth Klarman

Copies are scarce of this investing manual from 1991. Taking its title from Benjamin Graham's often-repeated mantra, Klarman explains the philosophy of value investing, and the logic behind it.
10. Alla Prima: Everything I Know About Painting
by Richard Schmid

A beautiful masterpiece for classical painting instruction. Excellent words of wisdom from one of the greatest painters of today.
11. Rage
by Richard Bachman/Stephen King

This novel is a perennial on the BookFinder.com out-of-print list. It describes a school shooting and King will never bring it back into print for obvious reasons.
12. The Vision and Beyond, Prophecies Fulfilled and Still to Come
by David Wilkerson

Published in 2003, this cheerful book, biblical in nature, describes how the world is racing toward Armageddon. After the events of 2016, this might just be true.
13. Sled Driver: Flying the World?s Fastest Jet
by Brian Schul

USAF pilot Shul fought in Vietnam, where he flew 212 combat missions. He was shot down and so badly burned that he was expected to die. He returned to full flight status and retired as a major.
14. Bandit Country: The IRA and South Armagh
by Toby Harnden

Published in 1999, English journalist Toby Harnden offers a deep perspective on Northern Ireland's Troubles.
15. Snake
by Kenny Stabler

Another football book, this time the autobiography of the former quarterback of the Oakland Raiders, one of the wild men of the sport, who died in 2015.
16. Halloween
by Curtis Richards

"Trick or treat or die." Lovely. This is the 1979 novelization of the 1978 horror film that turned Michael Myers into a big name in slasher movies.
17. Parts Work: An Illustrated Guide to Your Inner Life
by Tom Holmes

A self help book from 2011 that describes our inner psychological world and helps us avoid bad habits.
18. Promise Me Tomorrow
by Nora Roberts

Love in Paris! An early example of romance from Roberts who swears this one won't be coming back into print.
19. Portrait of a Killer: Jack the Ripper - Case Closed
by Patricia Cornwell

Cornwell combines 21st century police investigation with forensic techniques undreamed of during the late Victorian era to solve these infamous crimes. A good read.
20. Down Through the Years
by Jean Shepard

Shepard, who died in September 2016, was a pioneer for women in country music. The singer-songwriter recorded 24 albums. At the time of her death, she was the longest-running living member of the Grand Ole Opry.
21. The Sisters: Babe Mortimer Paley, Betsy Roosevelt Whitney, Minnie Astor Fosburgh: The Lives and Times of the Fabulous Cushing Sisters
by David Grafton

Another great read, this time about marrying for money. One Cushing sister married a Roosevelt, one an Astor and the third married Bill Paley, CEO of CBS.
22. Me and My Likker
by Popcorn Sutton

Amazing story. Very scarce. Buy one if you see it. Popcorn Sutton is a moonshine distiller and a living legend in the mountains of Tennessee. Colorful, obscene - his story in his language.
23. Monte Walsh
by Jack Schaefer

Amazing story - no copies available. Buy one if you see it. Popcorn Sutton is a moonshine distiller and a living legend in the mountains of Tennessee. Colorful, obscene - his story in his language.
24. Lost Moon: The Perilous Voyage of Apollo 13
by Jack Schaefer

Lovell is the astronaut who said, "Houston, we've got a problem." This 1994 book is a memorable account of NASA's finest hour.
25. The Making of Star Trek
by Stephen E Whitfield & Gene Roddenberry

The complete history of the original TV series from conception, design and scripting to how the finished product was produced and sold. Handsome William Shatner, emotionless Leonard Nimoy, young George Takei and the first interracial kiss on US TV.
26. The Last Course: The Desserts of the Gramercy Tavern
by Claudia Fleming

A cookbook for people with a sweet tooth. Fleming rose to prominence as the pastry chef at the Gramercy Tavern in New York. You can now enjoy her desserts at The North Fork Table & Inn, one of Long Island's finest restaurants.
27. A Life Worth Living
by Lady Colin Campbell

A memoir about being an aristocrat with a big twist. Lady Colin Campbell was born with mixed gender and later had surgery to become wholly female. A remarkable story.
28. The Essential Woodworker: Skills, Tools and Methods
by Robert Wearing
Last published in 2010. A simple but much in demand woodworking manual.
29. Women and Men
by Joseph McElroy

A big 1,192-page novel that is challenging to read. The plot, which is about families (we think), jumps around in time and features a McGuffin.
30. The Art of Holly Hobbie
by Holly Hobbie

Holly Hobbie is an American writer and illustrator, and the name of a fictional character. That character is a little girl who loves cats and wears a patchwork dress. Millions of young girls have enjoyed the Holly Hobbie books, toys, TV series, and movie.