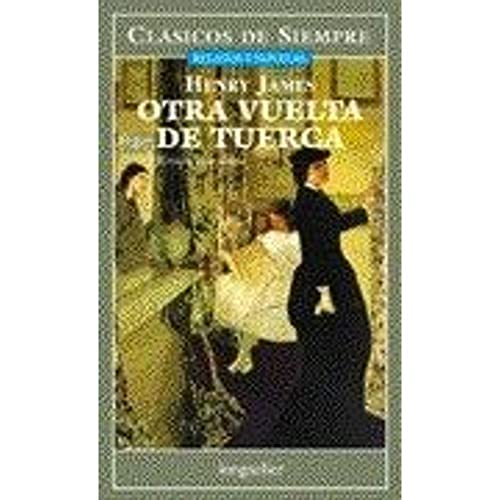 ISBN is
9789875505438 /
9875505439
Publisher:Longseller, 2005
Edition:Softcover
Language:Spanish
Prices INCLUDE standard shipping to United States
Shipping prices may be approximate. Please verify cost before checkout.
About the book:
Siguen viviendo las personas despues de la muerte? En caso afirmativo, mantienen contacto con el mundo de los vivos? No es facil dar respuesta a estas preguntas, aunque quiza muchos ofrezcan una respuesta clara y rapida. En todo caso, esa posible relacion entre los muertos y los vivos es algo que ha atraido desde siempre a la humanidad, y son muy numerosos y variados los relatos dedicados a tratar este tema. Para algunos, el mundo esta plagado de espiritus y fantasmas, seres de otro mundo que irrumpen y se ponen en contacto con personas especialmente dotadas para percibir su influencia.
Search under way...
Search complete.
Click on the price to find out more about a book.
1.

Better World Books


via



United States

Softcover, ISBN 9875505439
Publisher: Longseller, 2005
Used - Good. Former Library book. Shows some signs of wear, and may have some markings on the inside.
2.

Better World Books


via



United States

Hardcover, ISBN 9875505439
Publisher: Longseller, 2005
Used - Good. Former Library book. Shows some signs of wear, and may have some markings on the inside. Shipped to over one million happy customers. Your purchase benefits world literacy!
3.

Full Paper Jacket


via



United States

Softcover, ISBN 9875505439
Publisher: Longseller, 2005
Used - Good, Usually ships in 1-2 business days, Former Library book. Has signs of use but good clean copy.100% Money Back Guarantee. Shipped to over one million happy customers. Your purchase benefits world literacy!
4.

Betterworldbooks


via



United States

Softcover, ISBN 9875505439
Publisher: Longseller, 2005
Used - Good, Usually ships within 1 - 2 business days, Shipped from the US -- Expect delivery in 1-2 weeks. Former Library book. Shows some signs of wear, and may have some markings on the inside. 100% Money Back Guarantee. Shipped to over one million happy customers. Your purchase benefits world literacy!
5.

Better World Books


via



United States

Softcover, ISBN 9875505439
Publisher: Longseller, 2005
Good. US Edition. Former Library book. Shows some signs of wear, and may have some markings on the inside. 100% Money Back Guarantee. Shipped to over one million happy customers. Your purchase benefits world literacy!.
6.



United States

Softcover, ISBN 9875505439
Publisher: Longseller, 2005
used
7.

Better World Books


via



United States

Softcover, ISBN 9875505439
Publisher: Longseller, 2005
Longseller. Used - Good. Former Library book. Shows some signs of wear, and may have some markings on the inside.
8.

Better World Books


via



United States

Softcover, ISBN 9875505439
Publisher: Longseller, 2005
Longseller. Used - Good. Former Library book. Shows some signs of wear, and may have some markings on the inside.
9.



United States

Softcover, ISBN 9875505439
Publisher: Longseller, 2005

10.

Whitepines2


via



United States

Softcover, ISBN 9875505439
Publisher: Longseller, 2005
Used - Good, Usually ships in 1-2 business days, PAPERBACK ex-lib published by longseller. Copyright 2005. SPANISH EDITION. The few expected library markings else EXCELLENT WITH CLEAN,CRISP PAGES!(WAS2)