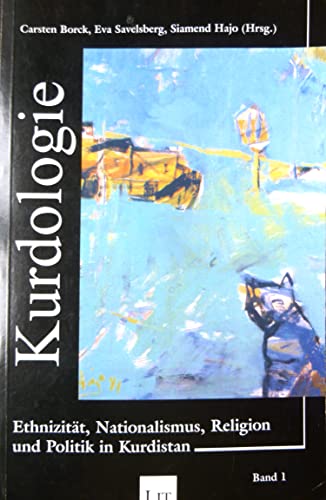 ISBN is
9783825834203 /
3825834204
Publisher:Lit Verlag, 2001
Edition:Hardcover
Language:English
Prices INCLUDE standard shipping to United States
Shipping prices may be approximate. Please verify cost before checkout.
About the book:
" In this first volume of the Yearbook of Sociology of Islam Georg Stauth brought together Islamologists and Sociologists who explore Islam and modern applications of Islamic thought as a way of demonstrating in a variety of social fields the ambiguity of the effective use of religious ideas and specifically Islamic models of social order to promote change. Far away from being apologetic, this collection of papers intends to show that the transcendental visions of Islam have been used as a foundational matrix for an indigenized ""Islamic Sociology"" as much as they played an important role in the modern restructuration of local symbolic and political orders. Analysis and discourse are privileged components in the scientific part of both the Islamic and the Western world. Accordingly, this volume attempts to contribute to the ongoing dialogue among sociologists about the effective ""history"" of exchange between Islamic visions and modernity. Contributors: Mona Abaza, Mohammed Arkoun, Friedemann Büttner, Fanny Colonna, Shmuel N. Eisenstadt, Peter Heine, Armando Salvatore, Reinhard Schulze, Georg Stauth, Karin Werner, Sami Zubaida Editor: Georg Stauth teaches sociology at the University of Bielefeld, Germany. "
Search under way...
Search complete.
Click on the price to find out more about a book.
1.

Modernes Antiquariat - bodo e.V.


via



Germany

Softcover, ISBN 3825834204
Publisher: LIT,, 1997
Used. 360 S. *Werktagsversendung innerhalb von 24 Stunden* -- Exempl. in akzeptablem Zust. m. stärk. Gebrauchs-Alters- oder Lagerungsspuren. --Einbd. leicht eselsohrig und berieben Büchersendungen werden im Luftpolsterumschlag mit beiliegender Rechnung und ausgewiesener MwSt. verschickt Sprache: Deutsch Gewicht in Gramm: 501
2.

Modernes Antiquariat - bodo e.V.


via



Germany

Softcover, ISBN 3825834204
Publisher: LIT,, 1997
Used. 360 S. *Werktagsversendung innerhalb von 24 Stunden* -- Exempl. in akzeptablem Zust. m. stärk. Gebrauchs-Alters- oder Lagerungsspuren. --Einbd. leicht eselsohrig und berieben Büchersendungen werden im Luftpolsterumschlag mit beiliegender Rechnung und ausgewiesener MwSt. verschickt Sprache: Deutsch Gewicht in Gramm: 501
3.

Modernes Antiquariat - Bodo E.V.


via



Germany

Hardcover, ISBN 3825834204
Publisher: LIT, 1997
Used - Acceptable, Versandfertig in 1 - 2 Werktagen, Annual 8° Broschiert LIT, 1997. 360 S. *Werktagsversendung innerhalb von 24 Stunden* -- Exempl. in akzeptablem Zust. m. stärk. Gebrauchs-Alters- oder Lagerungsspuren. --Einbd. leicht eselsohrig und berieben Büchersendungen werden im Luftpolsterumschlag mit beiliegender Rechnung und ausgewiesener MwSt. verschickt
4.

buxbox


via



Germany

Hardcover, ISBN 3825834204
Publisher: Lit Verlag, 2001
1 volume, please be aware of language, air mail shipment from Germany within 2-6 weeks, we deliver to any country - please ask us to enable delivery to your country!
5.

Berlin Express


via



Germany

Hardcover, ISBN 3825834204
Publisher: Lit Verlag, 2001
Used - Very Good, Usually ships in 1-2 business days, 1 volume, please be aware of language, air mail shipment from Germany within 2-6 weeks, we deliver to any country - please ask us to enable delivery to your country!
6.

Marcoschmittz


via



Germany

Hardcover, ISBN 3825834204
Publisher: Transaction Publishers, 1997
Used - Very Good, Usually dispatched within 1-2 business days
7.

Marcoschmittz


via



Germany

Hardcover, ISBN 3825834204
Publisher: Transaction Publishers, 2001
Used - Very Good, Expédition sous 1 à 2 jours ouvrés