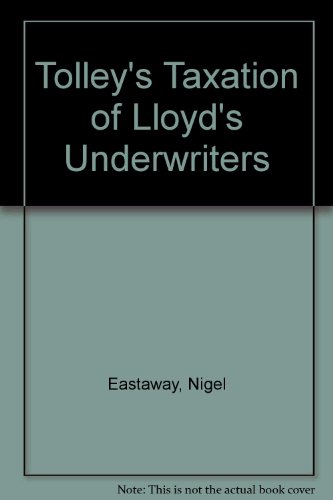 ISBN is
9781860125300 /
1860125301
Publisher:Tolley Publishing, 1997
Edition:Softcover
Language:English
Prices INCLUDE standard shipping to United States
Shipping prices may be approximate. Please verify cost before checkout.
About the book:
This comprehensive review has been updated to include: tax implications of Lloyd's Underwriters in other jurisdictions; self-assessment and the effect on underwriters; syndicate auction process and its tax effects; 1997 Finance Act changes and SIs relevant to Lloyds.
Search under way...
Search complete.
Compare book prices from over 100,000 booksellers. Click on the price to find out more about a book.