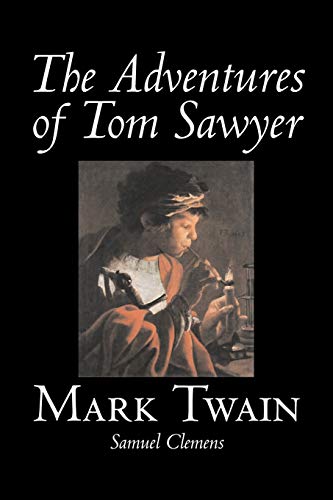 ISBN is
9781598185850 /
1598185853
Publisher:Aegypan, 2006
Edition:Softcover
Language:English
Prices INCLUDE standard shipping to United States
Shipping prices may be approximate. Please verify cost before checkout.
About the book:
"Most people easily picture Twain's long white handlebar moustache and can practically hear his riverman's drawl. Readers know he's Samuel Langhorne Clemens, and he's Mark Twain, and they've painted fences right alongside Tom Sawyer. Any number of young men have had crushes on Becky Thatcher, and any number of young women have laughed at Huck Finn's way of threading a needle. But none of Twain's eleven novels, nine travel books, and countless short stories and essays would have achieved their status had he not first paid attention himself: to everyone and everything that lived in his world."
-- from Amy Sterling Casil's Introduction
Search under way...
Search complete.
Click on the price to find out more about a book.
1.



United States

Softcover, ISBN 1598185853
Publisher: Aegypan, 2006
Usually ships in 1 to 3 weeks. Shipped from Amazon. FREE Two-Day Shipping with Amazon Prime. Eligible for FREE Super Saver Shipping.
2.



Canada

Softcover, ISBN 1598185853
Publisher: Aegypan, 2006
International shipping, Temporarily out of stock. Order now and we'll deliver when available. We'll e-mail you with an estimated delivery date as soon as we have more information. Your credit card will not be charged until we ship the item.. Shipped from Amazon.
3.



France

Softcover, ISBN 1598185853
Publisher: Alan Rodgers Books, 2006
International shipping, Habituellement expédié sous 1 à 3 mois. Shipped from Amazon.
4.



United Kingdom

Softcover, ISBN 1598185853
Publisher: Aegypan, 2006
International shipping, Temporarily out of stock. Order now and we'll deliver when available. We'll e-mail you with an estimated delivery date as soon as we have more information. Your credit card will not be charged until we ship the item.. Shipped from Amazon.
5.



Germany

Softcover, ISBN 1598185853
Publisher: Alan Rodgers Books, 2006
International shipping, Gewöhnlich versandfertig in 1 bis 3 Monaten.. Shipped from Amazon.
6.

Irish Booksellers


via



United States

Softcover, ISBN 1598185853
Publisher: Aegypan, 2006