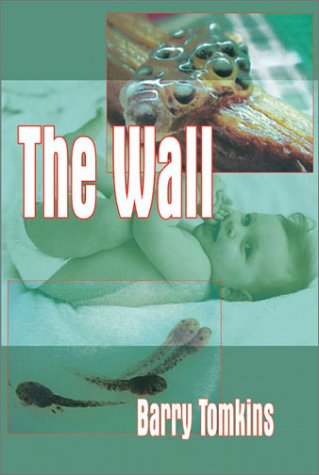 ISBN is
9781591293279 /
1591293278
Publisher:America Star Books, 2002
Edition:Softcover
Language:English
Prices INCLUDE standard shipping to United States
Shipping prices may be approximate. Please verify cost before checkout.
About the book:
It?s the early twenty-fourth century, and life is good in the village of Garth. Morgan Parvati and Ivor Tread enjoy idyllic lives together in the low-technology, cooperative community which has evolved as the region slowly recovers from the harsh religious rule of the Family of Man and an earlier period of severe industrial pollution. The good life of Garth is violently disrupted when a spaceship carrying bizarre aliens arrives and they seal off the village from the outside world. In the strangely altered environment in which they find themselves, Morgan and the other women of Garth must struggle alone to survive the occupation, including the ever-present threat of Gorse, the alien leader who takes a special interest in Morgan and from whom she must protect her new-born baby - by any means necessary. The themes of love, loss, and spiritual growth are intertwined as Morgan Parvati confronts the alien challenge.
Search under way...
Search complete.
Click on the price to find out more about a book.
1.

blue_cloud_books


via



United States

Softcover, ISBN 1591293278
Publisher: America Star Books, 2002
Like New. This book is almost new and shows only very slight signs of wear. Blue Cloud Books...
2.

Blue Cloud Books


via



United States

Softcover, ISBN 1591293278
Publisher: Amer House Book Pubs, 2002
Used - Like New, Usually ships within 1 - 2 business days, Ships from the USA. Please allow 2 to 3 weeks for delivery. This book is almost new and shows only very slight signs of wear. Blue Cloud Books â€" Hot deals from the land of the sun.
3.

Blue Cloud Books


via



United States

Softcover, ISBN 1591293278
Publisher: America Star Books, 2002
Used - Like New, Usually ships in 1-2 business days, This book is almost new and shows only very slight signs of wear. Blue Cloud Books. Hot deals from the land of the sun.
4.

Thebookgrove


via



United States

Softcover, ISBN 1591293278
Publisher: America Star Books, 2002
Used - Very Good, Usually ships in 1-2 business days, Satisfaction guaranteed. All inquiries answered promptly and courteously.
5.

Quality7


via



United States

Softcover, ISBN 1591293278
Publisher: America Star Books, 2002
Used - Like New, Usually ships in 1-2 business days, Like New condition
6.

Blue Cloud Books


via



United States

Softcover, ISBN 1591293278
Publisher: America Star Books, 2002
Used - Like New. This book is almost new and shows only very slight signs of wear.
7.



United States

Softcover, ISBN 1591293278
Publisher: America Star Books, 2002

8.

Blue Cloud Books Usa


via



United States

Softcover, ISBN 1591293278
Publisher: PublishAmerica, 2002
Used - Like New, Usually dispatched within 1-2 business days, Ships from the USA. Please allow 2 to 3 weeks for delivery. This book is almost new and shows only very slight signs of wear. Hot deals from the land of the sun.
9.

Thriftbooks-Usa


via



United States

Softcover, ISBN 1591293278
Publisher: PublishAmerica, 2002
Used - Like New, Usually dispatched within 1-2 business days, All items ship from the USA. Arrival time is usually 2-3 weeks. Almost in new condition. Book shows only very slight signs of use. Cover and binding are undamaged and pages show minimal use. Spend Less. Read More. Your satisfaction is guaranteed.
10.

Tousbouquins


via



United States

Softcover, ISBN 1591293278
Publisher: PublishAmerica, 2002
Used - Very Good, Expédition sous 1 à 2 jours ouvrés, Expédié par avion depuis les USA; prévoir une livraison entre 10 à 15 jours ouvrables. Satisfait ou remboursé