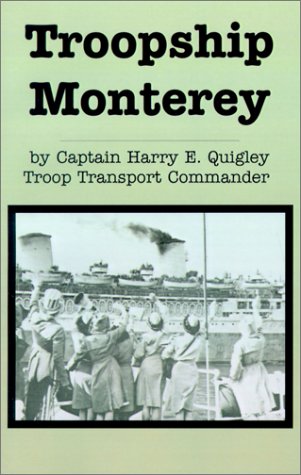 ISBN is
9781591130222 /
1591130220
Publisher:Booklocker.com, 2001
Edition:Softcover
Language:English
Prices INCLUDE standard shipping to United States
Shipping prices may be approximate. Please verify cost before checkout.
About the book:
WW II illustrated diary of Capt. Harry E. Quigley, Troop Transport Commander, U. S. A. T. MONTEREY, all theaters of operation - largest sea rescue ever recorded; caught in a volcanic eruption off coast of New Guinea; enemy and allied prisoners of war.
Search under way...
Search complete.
Click on the price to find out more about a book.