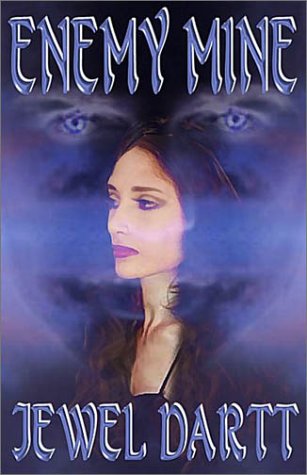 ISBN is
9781586978167 /
1586978160
Publisher:Romance Foretold Inc, 2001
Edition:Softcover
Language:English
Prices INCLUDE standard shipping to United States
Shipping prices may be approximate. Please verify cost before checkout.
About the book:
Can a vampire hunter save the captivating vampire he loves?
When Preston Adams approaches the beautiful Gabrielle Warlick in a bar, Gabby knows he's not after a dance--but her life. The Adams clan has been dedicated for centuries to wiping out Gabby and all her blood kin--blood-drinking kin, that is, for Gabby has been a vampire for over three hundred years. Then Preston vows he is there to save her instead. But Gabby refuses to believe him, until she finds herself swept into a dangerous battle not only for her own life but also for that of the man who reminds her of her long lost love...
Search under way...
Search complete.
Compare book prices from over 100,000 booksellers. Click on the price to find out more about a book.
1.

International Book-Store Fr


via



France

Softcover, ISBN 1586978160
Publisher: Romance Foretold Inc, 2001
Expédition sous 1 à 2 jours ouvrés
2.

International Book-Store Es


via



Spain

Softcover, ISBN 1586978160
Publisher: Romance Foretold Inc, 2001
Normalmente se envía en el plazo de 1-2 días laborable
3.

International Book-Store It


via



Italy

Softcover, ISBN 1586978160
Publisher: Romance Foretold Inc, 2001
Generalmente spedito in 1-2 giorni lavorativi
4.

International Book-Store De


via



Germany

Softcover, ISBN 1586978160
Publisher: Romance Foretold Inc, 2001
Versandfertig in 1 - 2 Werktagen