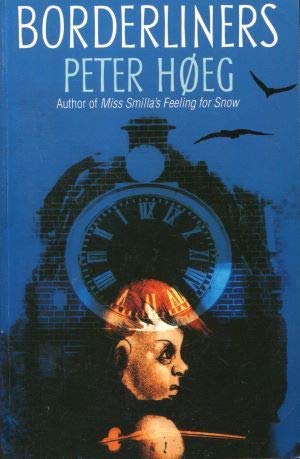 ISBN is
9781568952024 /
1568952023
Publisher:Wheeler Publishing, 1995
Edition:Hardcover
Language:English
Prices INCLUDE standard shipping to United States
Shipping prices may be approximate. Please verify cost before checkout.
About the book:
A novel of three damaged children suffer the regime of an experimental school where time is an instrument of oppression to be resisted and subverted.
Search under way...
Search complete.
Click on the price to find out more about a book.
1.

Cosmic Trading Company


via



United States

Hardcover, ISBN 1568952023
Publisher: Wheeler Publishing, 1995
Used - Good, Usually ships in 1-2 business days, A copy that has been read, but remains in clean condition. All pages are intact. The cover shows minor signs of wear. Pages do not include notes or highlighting. Ex-library.
2.

salvationarmystore


via



United States

Hardcover, ISBN 1568952023
Publisher: Wheeler Publishing, 1995
Good.
3.

The Salvation Army


via



United States

Hardcover, ISBN 1568952023
Publisher: Wheeler Publishing, 1995
Used - Good, Usually ships in 1-2 business days
4.

The Salvation Army


via



United States

Hardcover, ISBN 1568952023
Publisher: Wheeler Publishing, 1995
Large type / large print.. Used - Good. Large type / large print.
5.

alibris_books_07


via



United States

Hardcover, ISBN 1568952023
Publisher: Wheeler Publishing, 1995
Good. Good
6.

FastMedia


via



United States

Hardcover, ISBN 1568952023
Publisher: Wheeler Publishing, 1995
Buy with confidence. Excellent Customer Service & Return policy. Good
7.



United States

Hardcover, ISBN 1568952023
Publisher: Wheeler Publishing, 1995

8.

The Yard Sale Store


via



United States

Hardcover, ISBN 1568952023
Publisher: Wheeler Pub Inc, 1995
Wheeler Pub Inc, 1995. Book. Good. Hardcover. LARGE PRINT. Reasonable hard cover edition withdrawn from the library in the plastic protective covers over the full dust jacket. Library stamp and markings. Some shelf wear to the covers and the page edge. Tight binding. The text flows clearly from beginning to end. Useful!
9.

ErgodeBooks


via



United States

Hardcover, ISBN 1568952023
Publisher: Wheeler Publishing, 1995
Good. US Edition. Buy with confidence. Excellent Customer Service & Return policy..
10.



United States

Hardcover, ISBN 1568952023
Publisher: Wheeler Publishing, 1995
used