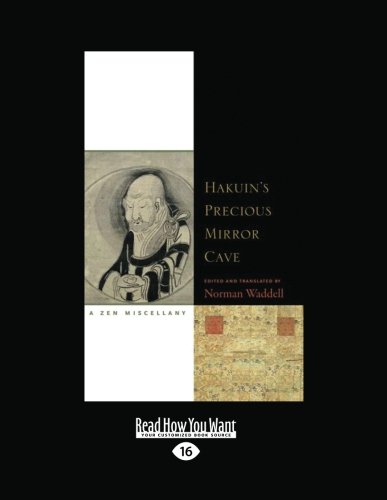 ISBN is
9781458759399 /
1458759393
Publisher:ReadHowYouWant, 2013
Edition:Softcover
Language:English
Prices INCLUDE standard shipping to United States
Shipping prices may be approximate. Please verify cost before checkout.
About the book:
Having devoted a large part of his life to translating and publishing work by and about Hakuin, Buddhism's original ambassador to the West, Waddell presents us with this collection of six diverse and independent works that contains five pieces never translated into English before, some of which have been - until quite recently - unknown, even in Japan.
Search under way...
Search complete.
Compare book prices from over 100,000 booksellers. Click on the price to find out more about a book.