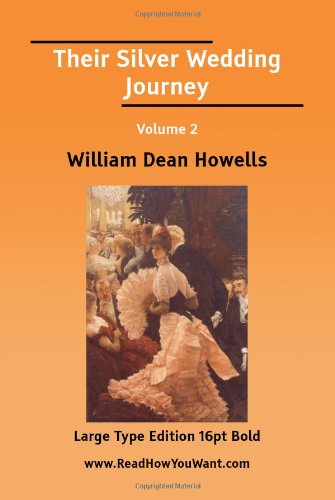 ISBN is
9781425002275 /
1425002277
Publisher:Read How You Want, 2006
Edition:Softcover
Language:English
Prices INCLUDE standard shipping to United States
Shipping prices may be approximate. Please verify cost before checkout.
About the book:
"Their Silver Wedding Journey" published in 1872, is a moralistic comedy of manners. Howellss description in the novel is exquisite, the characters are natural and revealing with the tinge of gentle humor. This masterpiece is a remarkable piece of fictional narrative that has cheerful impact on reader's disposition. Appealing!
Search under way...
Search complete.
Click on the price to find out more about a book.