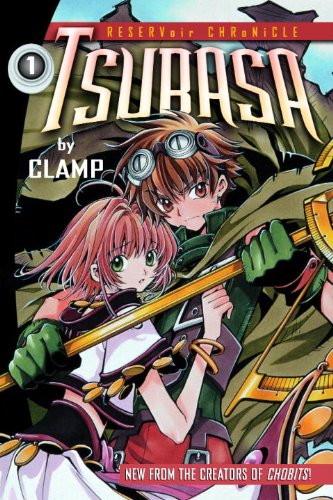 ISBN is
9781417708772 /
1417708778
Publisher:Turtleback, 2004
Language:English
Prices INCLUDE standard shipping to United States
Shipping prices may be approximate. Please verify cost before checkout.
About the book:
FOR USE IN SCHOOLS AND LIBRARIES ONLY. SAKURA AND SYAORAN RETURN! But they're not the people you know. Sakura is the princess of Clow--and possessor of a mysterious, misunderstood power that promises to change the world. Syaoran is her childhood friend and leader of the archaeological dig tha
Search under way...
Search complete.
Compare book prices from over 100,000 booksellers. Click on the price to find out more about a book.
1.

Better World Books


via



United States

Hardcover, ISBN 1417708778
Publisher: Turtleback, 2004
Used - Good. Shows some signs of wear, and may have some markings on the inside.
2.

Betterworldbooks


via



United States

Hardcover, ISBN 1417708778
Publisher: Turtleback, 2004
Used - Good, Usually ships in 1-2 business days, Shows some signs of wear, and may have some markings on the inside. 100% Money Back Guarantee. Shipped to over one million happy customers. Your purchase benefits world literacy!
3.

Better World Books


via



United States

Softcover, ISBN 1417708778
Publisher: Turtleback, 2004
Good. Tsubasa: Reservoir Chronicle, 1 (Turtleback School & Library Binding Edition) (R
4.

betterworldbooks


via



United States

Hardcover, ISBN 1417708778
Publisher: Turtleback, 2004
Good. 100% Money Back Guarantee. Shipped to over one million happy customers.
5.

Better World Books


via



United States

Hardcover, ISBN 1417708778
Publisher: Turtleback, 2004
Good. US Edition. Shows some signs of wear, and may have some markings on the inside. 100% Money Back Guarantee. Shipped to over one million happy customers. Your purchase benefits world literacy!.
6.

Better World Books


via



United States

Hardcover, ISBN 1417708778
Publisher: Turtleback Books, 2004
Turtleback School & Library ed.. Used - Good. Shows some signs of wear, and may have some markings on the inside. Shipped to over one million happy customers. Your purchase benefits world literacy! Turtleback School & Library ed.
7.



United States

Hardcover, ISBN 1417708778
Publisher: Turtleback, 2004
used
8.

Better World Books


via



United States

Hardcover, ISBN 1417708778
Publisher: Turtleback, 2004
Turtleback. Used - Good. Shows some signs of wear, and may have some markings on the inside. 100% Money Back Guarantee. Shipped to over one million happy customers. Your purchase benefits world literacy!
9.

Better World Books


via



United States

Hardcover, ISBN 1417708778
Publisher: Turtleback, 2004
Turtleback. Used - Good. Shows some signs of wear, and may have some markings on the inside. 100% Money Back Guarantee. Shipped to over one million happy customers. Your purchase benefits world literacy!
10.



United States

Hardcover, ISBN 1417708778
Publisher: Turtleback, 2004