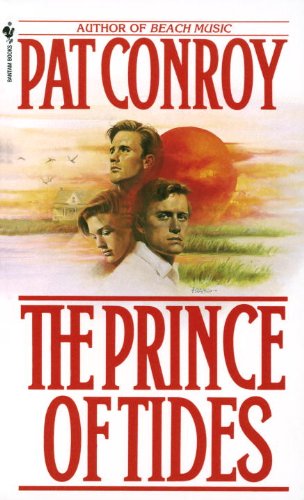 ISBN is
9781417617647 /
1417617640
Publisher:Turtleback Books: A Divisi..., 1993
Language:English
Prices INCLUDE standard shipping to United States
Shipping prices may be approximate. Please verify cost before checkout.
About the book:
PAT CONROY has created a huge, brash thunderstorm of a novel, stinging with honesty and resounding with drama. Spanning forty years, this is the story of turbulent Tom Wingo, his gifted and troubled twin sister Savannah, and their struggle to triumph over the dark and tragic legacy of the extraordinary family into which they were born.

Filled with the vanishing beauty of the South Carolina low country as well as the dusty glitter of New York City, The Prince of Tides is PAT CONROY at his very best.
Search under way...
Search complete.
Compare book prices from over 100,000 booksellers. Click on the price to find out more about a book.