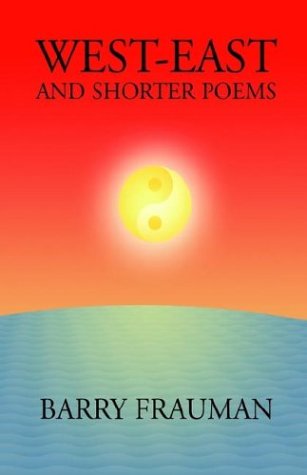 ISBN is
9781401076870 /
1401076874
Publisher:Xlibris Corp, 2003
Edition:Hardcover
Language:English
Prices INCLUDE standard shipping to United States
Shipping prices may be approximate. Please verify cost before checkout.
About the book:
WEST-EAST itself is a narrative poem set in roughly contemporary San Francisco: Perry, a schoolteacher from Chicago, and Pao Ling, a student film-maker from Taiwan, begin an love affair, encouraged by Perry's Russian landlady Sonya, and by Cordelia, a friend of Pao Ling with whom Sonya eventually pairs. The men face jealousy from a gay acquaintance; and the romance might end by the clash of Perry and Pao Ling's respective cultures, with the pressure Pao Ling feels to return to Taiwan and marry.
Search under way...
Search complete.
Compare book prices from over 100,000 booksellers. Click on the price to find out more about a book.