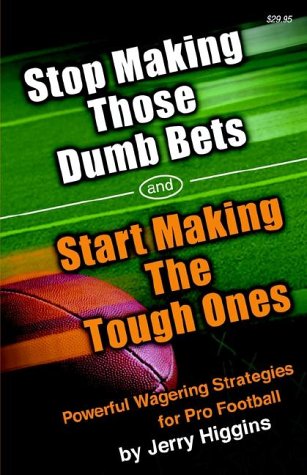 ISBN is
9780972220101 /
0972220100
Publisher:Sports Investment Strategi..., 2002
Edition:Softcover
Language:English
Prices INCLUDE standard shipping to United States
Shipping prices may be approximate. Please verify cost before checkout.
About the book:
A guide for people who like to wager on pro football games. Includes a week-by-week tour through the 2001 NFL schedule showing all the methods, strategies and insights used by the author to produce winning plays.
Search under way...
Search complete.
Compare book prices from over 100,000 booksellers. Click on the price to find out more about a book.