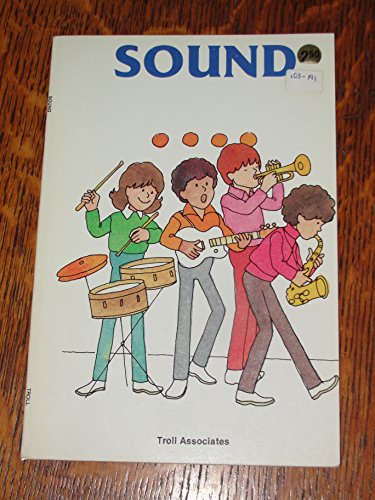 ISBN is
9780816701285 /
0816701288
Publisher:Troll Communications, 1985
Edition:UNKNOWN
Language:English
Prices INCLUDE standard shipping to United States
Shipping prices may be approximate. Please verify cost before checkout.
About the book:
Discusses what a sound is, how sounds are made by musical instruments and the human voice, sound in a vacuum, and the speed of sound.
Search under way...
Search complete.
Click on the price to find out more about a book.
1.

Betterworldbooks


via



United States

Hardcover, ISBN 0816701288
Publisher: Troll Communications, 1985
Used - Good, Usually ships in 1-2 business days, Former Library book. Shows some signs of wear, and may have some markings on the inside. 100% Money Back Guarantee. Shipped to over one million happy customers. Your purchase benefits world literacy!
2.

Thrift Books


via



United States

Hardcover, ISBN 0816701288
Publisher: Troll Communications, 1985
Used - Good, Usually ships in 1-2 business days, Light shelf wear and minimal interior marks. Millions of satisfied customers and climbing. Thriftbooks is the name you can trust, guaranteed. Spend Less. Read More.
3.

Betterworldbooks


via



United States

Hardcover, ISBN 0816701288
Publisher: Troll Communications, 1985
Used - Acceptable, Usually ships in 1-2 business days, Shows definite wear, and perhaps considerable marking on inside. 100% Money Back Guarantee. Shipped to over one million happy customers. Your purchase benefits world literacy!
4.

Better World Books


via



United States

Hardcover, ISBN 0816701288
Publisher: Troll Communications, 1985
Used - Acceptable. Shows definite wear, and perhaps considerable marking on inside.
5.

Better World Books


via



United States

Hardcover, ISBN 0816701288
Publisher: Troll Communications, 1985
Used - Good. Former Library book. Shows some signs of wear, and may have some markings on the inside.
6.

thriftbooksstore


via



United States

Softcover, ISBN 0816701288
Publisher: Troll Communications, 1985
Good. Sound
7.

Teachers Resource


via



United States

Hardcover, ISBN 0816701288
Publisher: Troll Communications, 1985
Used - Very Good, Usually ships in 1-2 business days
8.



United States

Hardcover, ISBN 0816701288
Publisher: Troll Communications, 1985

9.

thrift_books


via



United States

Hardcover, ISBN 0816701288
Publisher: Troll Communications, 1985
Good. Light shelf wear and minimal interior marks. Millions of satisfied customers and c...
10.



United States

Hardcover, ISBN 0816701288
Publisher: Troll Communications, 1985
used