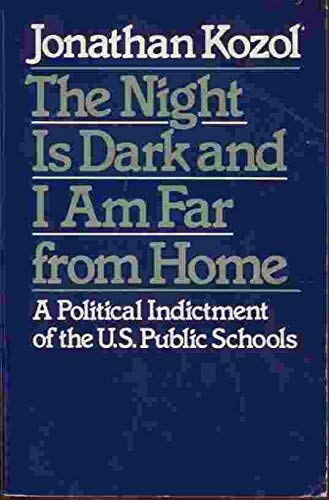 ISBN is
9780816490110 /
0816490112
Prices INCLUDE standard shipping to United States
Shipping prices may be approximate. Please verify cost before checkout.
About the book:
Kozol, author of Rachel and Her Children: Homeless Families in America, offers an absorbing analysis of the ethical crisis confronting our culture. In this fourth edition, a new introduction and epilogue place the book in the context of contemporary issues and attitudes.
Search under way...
Search complete.
Click on the price to find out more about a book.
1.

Better World Books


via



United States

Softcover, ISBN 0816490112
Publisher: Continuum, 1980
Used - Good. Shows some signs of wear, and may have some markings on the inside.
2.

Books Squared


via



United States

Softcover, ISBN 0816490112
Publisher: Continuum, 1980
Used - Acceptable.
3.

Green Earth Books


via



United States

Softcover, ISBN 0816490112
Publisher: Continuum, 1980
Used - Good. Light shelving wear with minimal damage to cover and bindings. Pages show minor use.
4.

Wonder Book


via



United States

Softcover, ISBN 0816490112
Publisher: Continuum, 1980
Used - Good. .
5.

Wonder Book


via



United States

Softcover, ISBN 0816490112
Publisher: Continuum, 1980
Used - Good. . Owner's name inside.
6.



United States

Softcover, ISBN 0816490112
Publisher: Continuum, 1980
used
7.

atlantabookcompanystore


via



United States

Softcover, ISBN 0816490112
Publisher: Continuum, 1980
Acceptable. The night is dark and I am far from home
8.

Better World Books


via



United States

Softcover, ISBN 0816490112
Publisher: Continuum, 1980
Continuum. Used - Good. Shows some signs of wear, and may have some markings on the inside.
9.

Better World Books


via



United States

Softcover, ISBN 0816490112
Publisher: Continuum, 1980
Good. The night is dark and I am far from home
10.

greenearthbooksstore


via



United States

Softcover, ISBN 0816490112
Publisher: Continuum, 1980
Good. The night is dark and I am far from home