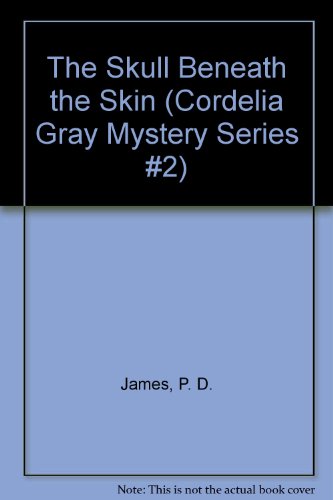 ISBN is
9780816135691 /
081613569X
Publisher:G K Hall & Co, 1983
Edition:Softcover
Language:English
Prices INCLUDE standard shipping to United States
Shipping prices may be approximate. Please verify cost before checkout.
About the book:
Combining the ingredients of a murder mystery with elements of horror, apparitions and hair-breadth escapes, this is a Radio 4 dramatization of a Cordelia Gray novel. The sharp-witted sleuth finds herself in the enclosed setting of a chilling country house on an island with a blood-stained history.
Search under way...
Search complete.
Click on the price to find out more about a book.
1.

dallascowboysrose


via



United States

Softcover, ISBN 081613569X
Publisher: G K Hall & Co, 1983
Very Good. 1982 paperback. 1982 paperback
2.

kandgsales4


via



United States

Softcover, ISBN 081613569X
Publisher: G K Hall & Co, 1983
Acceptable. large print slight corner turn. G-64
3.

Jrussell256


via



United States

Softcover, ISBN 081613569X
Publisher: G K Hall & Co, 1983
Used - Very Good, Usually ships in 1-2 business days, Former Library Book. Paperback. Very Good. Ships First Class or Media.
4.

Golden Time


via



United States

Softcover, ISBN 081613569X
Publisher: G K Hall & Co, 1983
Used - Good, Usually ships in 1-2 business days, No creases on spine. Mostly just edgewear..-same to next day shipping- all books and media from golden time are guaranteed : if you are not completely satisfied,you will recieve a no hassle refund that includes return postage* delivery conformation on all orders*
5.

ErgodeBooks


via



United States

Softcover, ISBN 081613569X
Publisher: G K Hall & Co, 1983
Very Good. US Edition. Buy with confidence. Excellent Customer Service & Return policy..
6.



United States

Softcover, ISBN 081613569X
Publisher: G K Hall & Co, 1983
used
7.

Amitcj


via



United States

Softcover, ISBN 081613569X
Publisher: G K Hall & Co, 1983
Used - Good, Usually ships in 1-2 business days, Buy with confidence. Excellent Customer Service & Return policy.We ship Daily.
8.

Ergodebooks


via



United States

Softcover, ISBN 081613569X
Publisher: G K Hall & Co, 1983
G K Hall & Co, 1983-10. Paperback. Very Good. Buy with confidence. Excellent Customer Service & Return policy. Ships Fast. Expedite Shipping Available.
9.

ExtremelyReliable


via



United States

Softcover, ISBN 081613569X
Publisher: G K Hall & Co, 1983
Used.
10.

Bookman Books


via



United States

Softcover, ISBN 081613569X
Publisher: G.K. Hall & Co., Boston, 1982
Used - Good. Couple of pages have comments in top or bottom margins. (LARGE PRINT)