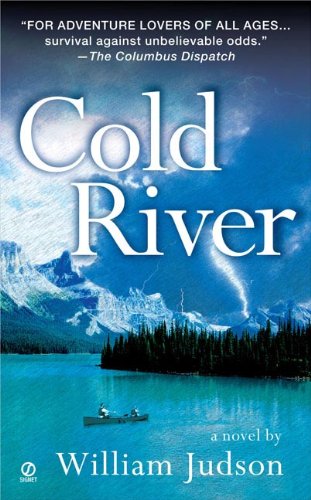 ISBN is
9780808553939 /
0808553933
Publisher:Turtleback Books: A Divisi..., 1976
Language:English
Prices INCLUDE standard shipping to United States
Shipping prices may be approximate. Please verify cost before checkout.
About the book:
Fourteen-year-old Lizzy Allison and her younger brother Timothy are stranded in the frozen Adirondacks during one of the worst snowstorms of the century. Battling the untamed perils of nature, they embark on a heart-stopping journey of courage, strength, and endurance against all odds.
Search under way...
Search complete.
Click on the price to find out more about a book.
1.

Hippo Books


via



United States

Hardcover, ISBN 0808553933
Publisher: Turtleback Books: A Division of Sanval, 1976
Used - Good. Good: Gently used may contain ex-library markings, possibly has some minor highlighting, textual notations, and or underlining. Text is still easily readable.
2.

Hippo Books


via



United States

Hardcover, ISBN 0808553933
Publisher: Turtleback Books: A Division of Sanval, 1976
Used - Good, Usually ships in 1-2 business days, Gently used may contain ex-library markings, may have some light highlighting and or textual notes
3.

breaktimebooks


via



United States

Hardcover, ISBN 0808553933
Publisher: Turtleback Books: A Division of Sanval, 1976
Very Good. Very Good used book: Slight wear form usage. Spine shows some wear due to being re...
4.

Better World Books


via



United States

Hardcover, ISBN 0808553933
Publisher: Turtleback Books: A Division of Sanval, 1976
Used - Good. Shows some signs of wear, and may have some markings on the inside.
5.

New Chapter Recycling


via



United States

Hardcover, ISBN 0808553933
Publisher: Turtleback Books: A Division of Sanval, 1976
Used - Very Good, Usually ships in 1-2 business days, Very Good used copy: Some light wear to cover, spine and page edges. Very minimal writing or notations in margins. Text is clean and legible. Possible clean ex-library copy with their stickers and or stamps.
6.

betterworldbooks


via



United States

Hardcover, ISBN 0808553933
Publisher: Turtleback Books: A Division of Sanval, 1976
Good. 100% Money Back Guarantee. Shipped to over one million happy customers.
7.

betterworldbooks


via



United States

Hardcover, ISBN 0808553933
Publisher: Turtleback Books: A Division of Sanval, 1976
Good. Former Library book. 100% Money Back Guarantee. Shipped to over one million happy ...
8.

Betterworldbooks


via



United States

Hardcover, ISBN 0808553933
Publisher: Turtleback Books: A Division of Sanval, 1976
Used - Good, Usually ships in 1-2 business days, Former Library book. Shows some signs of wear, and may have some markings on the inside. 100% Money Back Guarantee. Shipped to over one million happy customers. Your purchase benefits world literacy!
9.

Better World Books


via



United States

Hardcover, ISBN 0808553933
Publisher: Turtleback Books, 1976
Turtleback School & Library ed.. Used - Good. Shows some signs of wear, and may have some markings on the inside. Shipped to over one million happy customers. Your purchase benefits world literacy! Turtleback School & Library ed.
10.

Better World Books


via



United States

Softcover, ISBN 0808553933
Publisher: Turtleback Books: A Division of Sanval, 1976
Good. Cold River