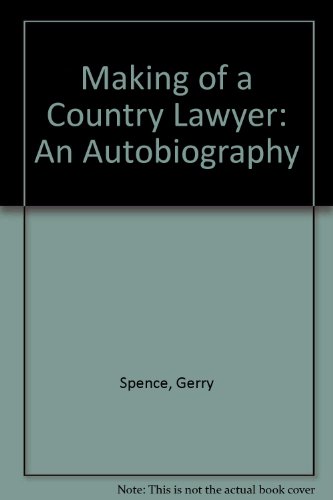 ISBN is
9780788159589 /
0788159585
Publisher:Diane Pub Co, 1996
Edition:Softcover
Language:English
Prices INCLUDE standard shipping to United States
Shipping prices may be approximate. Please verify cost before checkout.
About the book:
A man who has devoted his life's work to defending the innocent and damned offers a first-hand account of his childhood and the almost unendurable tragedy that transformed him and fashioned his views of the world. Gerry Spence is one of America's foremost trial attorneys, handling such landmark cases as Randy Weaver and the vindication of Karen Silkwood. Simultaneous hardcover release from St. Martin's Press. 2 cassettes.
Search under way...
Search complete.
Click on the price to find out more about a book.