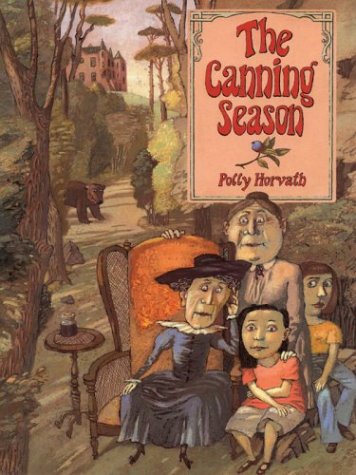 ISBN is
9780786261444 /
0786261447
Publisher:Thorndike Press, 2003
Edition:Hardcover
Language:English
Prices INCLUDE standard shipping to United States
Shipping prices may be approximate. Please verify cost before checkout.
About the book:
A New York Times Bestselling Author
A Newbery Award-winning Author
Tilly was tiny and very, very thin. Penpen was round and jolly and didn't look all that old. Tilly sat on two phone books and a cushion and yet she could barely see over the wheel. Ratchet sat in the backseat. It was black out. In fact, the night sky, the whole night air of the Maine woods, had an oily quality -- a dark so deep you could almost see rainbows in it. Ratchet had no idea where she was...
Search under way...
Search complete.
Click on the price to find out more about a book.
1.

Better World Books


via



United States

Hardcover, ISBN 0786261447
Publisher: Thorndike Press, 2003
Used - Very Good. Former Library book. Great condition for a used book! Minimal wear.
2.

Better World Books


via



United States

Hardcover, ISBN 0786261447
Publisher: Thorndike Press, 2003
Used - Good. Former Library book. Shows some signs of wear, and may have some markings on the inside.
3.

Blue Cloud Books


via



United States

Hardcover, ISBN 0786261447
Publisher: Thorndike Pr, 2003
Used - Good. Ex-Library Book - will contain Library Markings. This book has a light amount of wear to the pages, cover and binding.
4.

Hippo Books


via



United States

Hardcover, ISBN 0786261447
Publisher: Thorndike Press, 2003
Used - Good. Good: Gently used may contain ex-library markings, possibly has some minor highlighting, textual notations, and or underlining. Text is still easily readable.
5.

Better World Books


via



United States

Hardcover, ISBN 0786261447
Publisher: Thorndike Press, 2003
Very Good. US Edition. Former Library book. Great condition for a used book! Minimal wear. 100% Money Back Guarantee. Shipped to over one million happy customers. Your purchase benefits world literacy!.
6.

Better World Books


via



United States

Hardcover, ISBN 0786261447
Publisher: Thorndike Press, 2003
Good. US Edition. Former Library book. Shows some signs of wear, and may have some markings on the inside. 100% Money Back Guarantee. Shipped to over one million happy customers. Your purchase benefits world literacy!.
7.

Better World Books


via



United States

Softcover, ISBN 0786261447
Publisher: Thorndike Press, 2003
Very Good. The Literacy Bridge - Large Print - The Canning Season
8.

Blue Cloud Books


via



United States

Hardcover, ISBN 0786261447
Publisher: Thorndike Press, 2003
Used - Good, Usually ships in 1-2 business days, Ex-Library Book - will contain Library Markings. This book has a light amount of wear to the pages, cover and binding. Blue Cloud Books. Hot deals from the land of the sun.
9.

freestatebooksstore


via



United States

Softcover, ISBN 0786261447
Publisher: Thorndike Press, 2003
Good. The Canning Season (ExLib)
10.

Hippo Books


via



United States

Hardcover, ISBN 0786261447
Publisher: Thorndike Press, 2003
Used - Very Good, Usually ships in 1-2 business days, Excellent condition no markings or writing. Some minor wear from reading