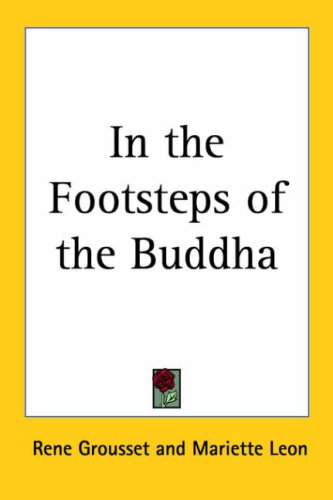 ISBN is
9780766193475 /
0766193470
Publisher:Kessinger Pub Co, 2005
Edition:Softcover
Language:English
Prices INCLUDE standard shipping to United States
Shipping prices may be approximate. Please verify cost before checkout.
About the book:
1932. In this volume, the author wishes to sketch the portraits of some of the great characters of the time, from the founders of Chinese imperialism and of the T'ang dynasty to their contemporaries Hsuan-tsang and I-ching, the pious pilgrims whose travels across the Gobi desert and the Pamir plateau or along the shores of the South Seas equal in interest those of our most daring explorers, down to the thinkers and sages whose speculations attained, in the realm of metaphysics, horizons yet more vast. Contents: In the China of the Epics; The Appeal of Buddhism; Through the Wide West; Persian Paintings in the Gobi; One the Eve of the Shattering of the Hordes; In the Land of Graeco-Buddhism; Towards the Holy Land of the Ganges; In the Sacred Places of Buddhism; A Journey in the Deccan in the Time of Ajanta; The Monastic City of Nalanda; Harsha, the Poet King; From Pamir to Tun-Huang; The Glory of the T'angs; Pilgrims of the Southern Seas; The Voyages of I-Ching; In the Peace of the Pagodas; The Metaphysical Flight of the Mahayana; In the Mystic Heaven of Buddhism; and the Revelation of Indian Art.
Search under way...
Search complete.
Click on the price to find out more about a book.