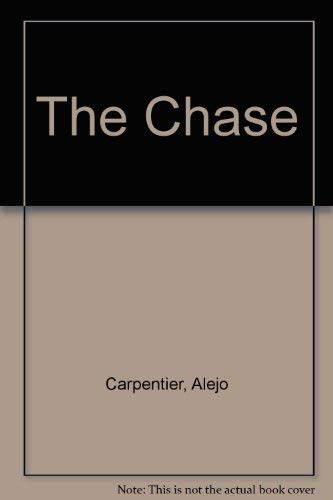 ISBN is
9780749391072 /
0749391073
Publisher:Minerva, 1991
Edition:Softcover
Language:Spanish
Prices INCLUDE standard shipping to United States
Shipping prices may be approximate. Please verify cost before checkout.
About the book:
A novel which describes the last few hours in the life of an unnamed young man who is on the run in Havana during the violent tyranny of Batista. The author - who was amongst the first to use "magic realism" - has also written "Explosion in a Cathedral" and "The Lost Steps".
Search under way...
Search complete.
Click on the price to find out more about a book.
1.

PAGETURNERS


via



United Kingdom

Softcover, ISBN 0749391073
Publisher: Minerva, 1991
Used - Good. Usual signs of a well read book but good overall condition. May not look good on your bookcase after reading and probably not suitable as a present unless hard to find elsewhere ALL ITEMS POSTED NEXT WORKING DAY
2.

Betterworldbooks


via



United States

Softcover, ISBN 0749391073
Publisher: Minerva, 1991
Used - Acceptable, Usually ships within 1 - 2 business days, Shipped from the US -- Expect delivery in 1-2 weeks. Shows definite wear, and perhaps considerable marking on inside. 100% Money Back Guarantee. Shipped to over one million happy customers. Your purchase benefits world literacy!
3.

Better World Books


via



United States

Softcover, ISBN 0749391073
Publisher: Minerva, 1991
Acceptable. US Edition. Shows definite wear, and perhaps considerable marking on inside. 100% Money Back Guarantee. Shipped to over one million happy customers. Your purchase benefits world literacy!.
4.

Wobcanada


via



Canada

Softcover, ISBN 0749391073
Publisher: Minerva, 1991
Used - Very Good, Usually ships within 1 - 2 business days, The book has been read, but is in excellent condition. Pages are intact and not marred by notes or highlighting. The spine remains undamaged.
5.

World of Books Ltd


via



United Kingdom

Softcover, ISBN 0749391073
Publisher: Minerva, 1991
Paperback. Very Good.
6.

Better World Books


via



United States

Softcover, ISBN 0749391073
Publisher: Minerva, 1991
Used - Acceptable. Shows definite wear, and perhaps considerable marking on inside.
7.

Worldofbooksusa


via



United States

Softcover, ISBN 0749391073
Publisher: Minerva, 1991
Used - Very Good, Usually ships in 1-2 business days, The book has been read, but is in excellent condition. Pages are intact and not marred by notes or highlighting. The spine remains undamaged.
8.

Betterworldbooks


via



United States

Softcover, ISBN 0749391073
Publisher: Minerva, 1991
Used - Acceptable, Usually ships in 1-2 business days, Shows definite wear, and perhaps considerable marking on inside. 100% Money Back Guarantee. Shipped to over one million happy customers. Your purchase benefits world literacy!
9.

Pageturners-Us


via



United Kingdom

Softcover, ISBN 0749391073
Publisher: Minerva, 1991
Used - Good, Usually ships in 1-2 business days, Usual signs of a well read book but good overall condition. May not look good on your bookcase after reading and probably not suitable as a present unless hard to find elsewhere Secure next working day posting by priority airmail from UK. 30 day money back guarantee
10.



United States

Softcover, ISBN 0749391073
Publisher: Minerva, 1991
used