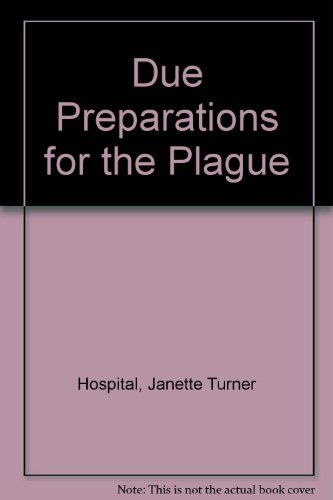 ISBN is
9780732277291 /
0732277299
Publisher:HarperCollins Publishers (..., 2003
Edition:Hardcover
Prices INCLUDE standard shipping to United States
Shipping prices may be approximate. Please verify cost before checkout.
About the book:
Lowell tries not to think about the past, about the hijacking that killed his mother. Samantha, on the other hand, cannot let the past go. As a child, she survives the hijacking of Air France 064, and as an adult, she obsessively digs for answers.
Search under way...
Search complete.
Click on the price to find out more about a book.
1.

Kymee


via



United States

Hardcover, ISBN 0732277299
Publisher: HarperCollins Publishers (Australia) Pty Ltd, 2003
Used - Like New, Usually ships in 1-2 business days, Spine and cover in like new condition. No dog eared pages or marginalia.
2.

Tml Bookstore


via



United States

Hardcover, ISBN 0732277299
Publisher: HarperCollins Publishers (Australia) Pty Ltd, 2003
Used - Good, Expédition sous 1 à 2 jours ouvrés, Expedié Par avion depuis les USA. Prévoir l'arriveé en 7 a 15 jours. Satisfait ou remboursé.
3.

Corelli Books


via



Australia

Softcover, ISBN 0732277299
Publisher: HarperCollins Publishers Australia, Moss Vale, NSW, Australia, 2003
Used - Very Good. "A race through the inner precincts of terror and espionage. [This book] is harrowing and intense, but ultimately redemptive." Richard Rhodes (Pulitzer prize-winning author]. Light foxing to edges, signature and inscription on first page. (FICTION FICTION_PSYCHOLOGICAL TERRORISM_FICTION - AUSTRALIAN, SIGNED COPIES)
4.

Tml Bookstore


via



United States

Hardcover, ISBN 0732277299
Publisher: HarperCollins Publishers (Australia) Pty Ltd, 2003
Used - Good, Normalmente se envía en el plazo de 1-2 días laborable, Por favor esperar de 7 a 15 dias para la entrega. Del pedido enviado desde nuestro warehouse en el USA. Reembolso del dinero si no está satisfecho.
5.

Tml Bookstore


via



United States

Hardcover, ISBN 0732277299
Publisher: HarperCollins Publishers (Australia) Pty Ltd, 2003
Used - Good, Generalmente spedito in 1-2 giorni lavorativi, Venditore orientato al cliente. Navi da USA. Consegna entro 7 - 14 giorni lavorativi con la posta tradizionale. La ringraziamo per il Suo ordine.
6.

Tml Bookstore


via



United States

Hardcover, ISBN 0732277299
Publisher: HarperCollins Publishers (Australia) Pty Ltd, 2003
Used - Good, Versandfertig in 1 - 2 Werktagen, Geld zurueck Garantie. Versand aus Amerika. Erlauben sie bitte 7 bis 15 Tage fuer Lieferung. Danke