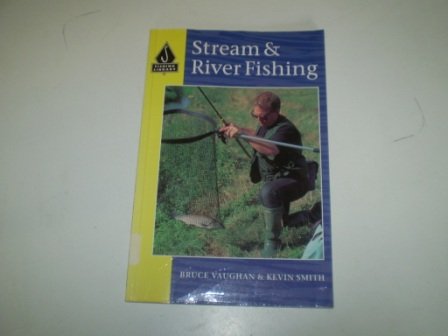 ISBN is
9780713725421 /
0713725427
Publisher:Cassell Illustrated, 1995
Edition:Softcover
Language:English
Prices INCLUDE standard shipping to United States
Shipping prices may be approximate. Please verify cost before checkout.
About the book:
A detailed, step-by-step guide to aspects of freshwater coarse fishing which should be suitable for anglers of all ages and abilities. Illustrations and diagrams are included to increase understanding.
Search under way...
Search complete.
Click on the price to find out more about a book.
1.

Better World Books Ltd


via



United Kingdom

Softcover, ISBN 0713725427
Publisher: Cassell Illustrated, 1995
Used - Good. Ships from the UK. Former Library book. Shows some signs of wear, and may have some markings on the inside.
2.

Brit-Books-Usa


via



United States

Softcover, ISBN 0713725427
Publisher: Cassell Illustrated, 1995
Used - Good, Usually ships in 1-2 business days, Simply Brit: We have dispatched from our UK warehouse books of good condition to over 1 million satisfied customers worldwide. We are committed to providing you with a reliable and efficient service at all times.
3.

Awesomebooksusa


via



United States

Softcover, ISBN 0713725427
Publisher: Cassell Illustrated, 1995
Used - Good, Usually ships in 1-2 business days, This book is in good or better condition. It has no tears to the pages and no pages will be missing from the book. The spine of the book is still in great condition and the front cover is generally unmarked. It has signs of previous use but overall is in really nice, tight condition. Shipping is normally same day from our warehouse. We offer a money back guarantee if you are not satisfied.
4.

Brit Books


via



United Kingdom

Softcover, ISBN 0713725427
Publisher: Cassell Illustrated, 1995
Used.
5.

AwesomeBooksUSA


via



United States

Softcover, ISBN 0713725427
Publisher: Cassell Illustrated, 1995
Paperback. Used - Good Used Good. Book in good or better condition. Dispatched same day from US or UK warehouse.
6.

Awesomebookscanada


via



Canada

Softcover, ISBN 0713725427
Publisher: Cassell Illustrated, 1995
Used - Good, Usually ships within 1 - 2 business days, This book is in good or better condition. It has no tears to the pages and no pages will be missing from the book. The spine of the book is still in great condition and the front cover is generally unmarked. It has signs of previous use but overall is in really nice, tight condition. Shipping is normally same day from our warehouse. We offer a money back guarantee if you are not satisfied.
7.

Brit Books Xpress


via



Canada

Softcover, ISBN 0713725427
Publisher: Cassell Illustrated, 1995
Used - Good, Usually ships within 1 - 2 business days, Simply Brit: We have dispatched from our UK warehouse books of good condition to over 1 million satisfied customers worldwide. We are committed to providing you with a reliable and efficient service at all times.
8.



United States

Softcover, ISBN 0713725427
Publisher: Cassell Illustrated, 1995

9.

Goldstone Books


via



United Kingdom

Softcover, ISBN 0713725427
Publisher: Blandford. London., 1995
Used - Very Good. All orders are dispatched the following working day from our UK warehouse. Established in 2004, we have over 500,000 books in stock. No quibble refund if not completely satisfied.
10.

PAGETURNERS


via



United Kingdom

Softcover, ISBN 0713725427
Publisher: Blandford. London., 1995
Used - Good. Usual signs of a well read book but good overall condition. May not look good on your bookcase after reading and probably not suitable as a present unless hard to find elsewhere ALL ITEMS POSTED NEXT WORKING DAY