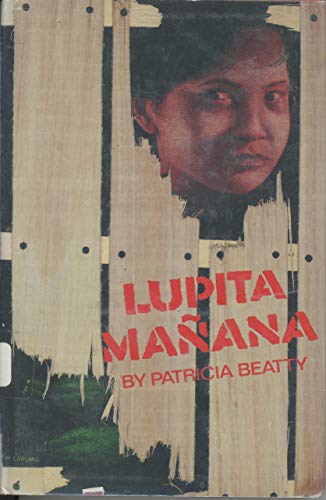 ISBN is
9780688003586 /
0688003583
Publisher:Morrow, 1981
Edition:Hardcover
Language:English
Prices INCLUDE standard shipping to United States
Shipping prices may be approximate. Please verify cost before checkout.
About the book:
To help her poverty-stricken family, thirteen-year-old Lupita enters California as an illegal alien and starts to work while constantly on the watch for "la migra."
Search under way...
Search complete.
Click on the price to find out more about a book.
1.

user1312269


via



United States

Hardcover, ISBN 0688003583
Publisher: Morrow, 1981
used good Good
2.

blue_cloud_books


via



United States

Hardcover, ISBN 0688003583
Publisher: Morrow, 1981
Good. Ex-Library Book - will contain Library Markings. Blue Cloud Books – Hot deals fr...
3.

mustard_seed_books


via



United States

Hardcover, ISBN 0688003583
Publisher: Morrow, 1981
Very Good. former library copy with checkout card pocket and markings; inside pages clean and...
4.

Blue Cloud Books


via



United States

Hardcover, ISBN 0688003583
Publisher: Morrow, 1981
Used - Acceptable, Usually ships in 1-2 business days, Ex-Library Book - will contain Library Markings. Blue Cloud Books. Hot deals from the land of the sun.
5.

Hippo Books


via



United States

Hardcover, ISBN 0688003583
Publisher: Morrow, 1981
Used - Good, Usually ships in 1-2 business days, Gently used may contain ex-library markings, possibly has some light highlighting, textual notations, and or underlining. Text is still easily readable.
6.

Blue Cloud Books


via



United States

Hardcover, ISBN 0688003583
Publisher: Morrow, 1981
Used - Acceptable. Ex-Library Book - will contain Library Markings.
7.

Hippo Books


via



United States

Hardcover, ISBN 0688003583
Publisher: Morrow, 1981
Unabridged.. Hardcover. Used - Fair Fair . Good copy for reading, may have heavy page wear with writing textual notes highlighting or be an heavily used ex library copy with library markings, stickers or stamps. Dust jacket or accessories may not be included. Unabridged.
8.

Hippo Books


via



United States

Hardcover, ISBN 0688003583
Publisher: Morrow, 1981
Used - Poor. Acceptable: Possible ex-library copy with the library's markings. May have moderate notes or highlighting. Will no longer have its dust jacket if applicable and accessories may no longer be included.
9.



United States

Hardcover, ISBN 0688003583
Publisher: Morrow, 1981

10.

freestatebooksstore


via



United States

Softcover, ISBN 0688003583
Publisher: Morrow, 1981
Acceptable. Lupita Manana (ExLib)