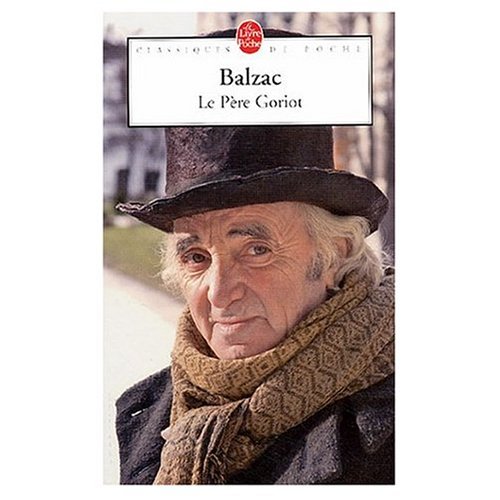 ISBN is
9780685114865 /
0685114864
Prices INCLUDE standard shipping to United States
Shipping prices may be approximate. Please verify cost before checkout.
About the book:
The Comedy of Human Life, it is necessary that I should state its purpose, relate its origin, and give some explanation of its plan; endeavoring to do so as if I had no personal interest in the matter. This is not as difficult as the public might imagine. The writing of a few books makes a man self-sufficient; but much labor and hard toil bring humility. This reflection explains the survey which Corneille, Moliere, and other great authors made of their writings. If it is impossible to equal them in the grandeur of their conceptions, at least we may share the spirit with which they examined them. The leading idea of this human comedy came to me at first like a dream; like one of those impossible visions which we try to clasp as they elude us; a smiling fancy showing for a moment a womans face, as it spreads its wings and rises to the ideal heavens. But soon this vision, this chimera, changed, after the fashion of chimeras, into a living shape with compelling will and tyrannous power, to which I yielded myself up. The idea came from the study of human life in comparison with the life of animals. 1T his preface, written forty-three years ago, is placed here to give Balzac sown interpretation of his books. Without it they will not be fully understood. His letters, published after his death, reveal in like manner the man himself, his wonderful method of work, and the sincerity of this preface.
(Typographical errors above are due to OCR software and don't occur in the book.)

About the Publisher

Forgotten Books is a publisher of historical writings, such as: Philosophy, Classics, Science, Religion, History, Folklore and Mythology.

Forgotten Books' Classic Reprint Series utilizes the latest technology to regenerate facsimiles of historically important writings. Careful attention has been made to accurately preserve the original format of each page whilst digitally enhancing the aged text.
Search under way...
Search complete.
Click on the price to find out more about a book.
1.

The UsMillers Super Store


via



United States

Softcover, ISBN 0685114864
Publisher: French & European Pubns, 1960
Very Good. Le Pere Goriot/Pbn 757 by Honore De Balzac
2.

Raphaël


via



France

Softcover, ISBN 0685114864
Publisher: French & European Pubns, 1960
Used - Good, Usually ships in 1-2 business days, Classiques 479 pages
3.

Librairieaer


via



France

Softcover, ISBN 0685114864
Publisher: Le Livre de Poche, 1960
Used - Good, Usually ships within 1 - 2 business days, Classiques 479 pages
4.

New Chapter Recycling


via



United States

Softcover, ISBN 0685114864
Publisher: French & European Pubns, 1960
Used - Good, Usually ships in 24 hours, Book may have moderate creases and wear from reading. Item qualifies for ** FREE ** shipping and online Prime programs!. Shipped from Amazon. FREE Two-Day Shipping with Amazon Prime. Eligible for FREE Super Saver Shipping.
5.

Lapetitelibraire


via



Canada

Softcover, ISBN 0685114864
Publisher: Le Livre de Poche, 1960
Used - Good, Usually ships within 1 - 2 business days, Le Livre de Poche #757-758, 1967 couverture vert olivee avec malade au lit avec son médecin a son chevet - VG condition MAIS environ une vingtaine de pages annotées dans la marge(proprement) VG copie de lecture- 442 pages Solide (09)
6.

Robert De Montesquiou


via



France

Softcover, ISBN 0685114864
Publisher: French & European Pubns, 1960
Used - Good, Usually dispatched within 1-2 business days, Classiques 479 pages
7.

Bookrooms


via



United States

Softcover, ISBN 0685114864
Publisher: French & European Pubns, 1960
Used - Very Good, Usually ships in 1-2 business days, Text is in French. Binding is tight and solid. Text is bright. Classiques Garnier, Paris, France: 1966. Illustrated Edition. Edited by: Castex. Introduction and notes in English, translated andd adapted by Michele Jones.
8.

Robert De Montesquiou


via



France

Softcover, ISBN 0685114864
Publisher: French & European Pubns, 1960
Used - Good, Normalmente se envía en el plazo de 1-2 días laborable, Classiques 479 pages
9.

Robert De Montesquiou


via



France

Softcover, ISBN 0685114864
Publisher: French & European Pubns, 1960
Used - Good, Generalmente spedito in 1-2 giorni lavorativi, Classiques 479 pages
10.

Robert De Montesquiou


via



France

Softcover, ISBN 0685114864
Publisher: French & European Pubns, 1960
Used - Good, Versandfertig in 1 - 2 Werktagen, Classiques 479 pages