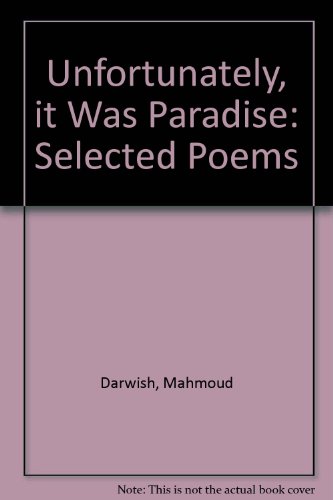 ISBN is
9780520237537 /
0520237536
Publisher:University of California Press, 2003
Edition:Hardcover
Language:English
Prices INCLUDE standard shipping to United States
Shipping prices may be approximate. Please verify cost before checkout.
About the book:
Mahmoud Darwish is a literary rarity: at once critically acclaimed as one of the most important poets in the Arabic language, and beloved as the voice of his people. He is a living legend whose lyrics are sung by fieldworkers and schoolchildren. He has assimilated some of the world's oldest literary traditions at the same time that he has struggled to open new possibilities for poetry. This collection spans Darwish's entire career, nearly four decades, revealing an impressive range of expression and form. A splendid team of translators has collaborated with the poet on these new translations, which capture Darwish's distinctive voice and spirit.
Search under way...
Search complete.
Compare book prices from over 100,000 booksellers. Click on the price to find out more about a book.