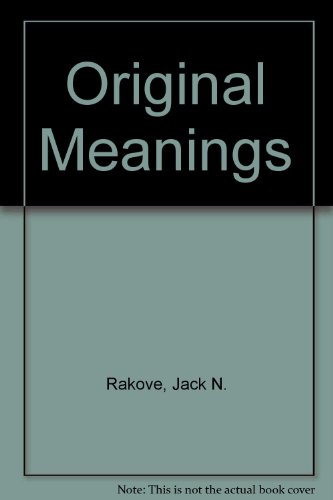 ISBN is
9780517307861 /
0517307863
Publisher:Random House Value Publishing, 1998
Edition:Hardcover
Language:English
Prices INCLUDE standard shipping to United States
Shipping prices may be approximate. Please verify cost before checkout.
About the book:
From abortion to same-sex marriage, today's most urgent political debates will hinge on this two-part question: What did the United States Constitution originally mean and who now understands its meaning best? Rakove chronicles the Constitution from inception to ratification and, in doing so, traces its complex weave of ideology and interest, showing how this document has meant different things at different times to different groups of Americans.


From the Trade Paperback edition.
Search under way...
Search complete.
Click on the price to find out more about a book.