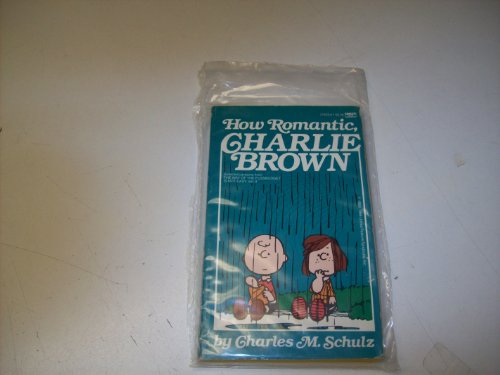 ISBN is
9780449214039 /
0449214036
Publisher:Ballantine Books, 1987
Edition:Softcover
Language:English
Prices INCLUDE standard shipping to United States
Shipping prices may be approximate. Please verify cost before checkout.
About the book:
A collection of cartoons featuring America's favorite kids -- Peanuts! Charlie Brown, Snoopy, Linus, Lucy and the rest of the gang will touch your funny bone . . . and your heart.
Search under way...
Search complete.
Click on the price to find out more about a book.
1.

Sierra Nevada Books


via



United States

Softcover, ISBN 0449214036
Publisher: Ballantine Books, 1987
Used - Acceptable.
2.

postmasterrod


via



United States

Softcover, ISBN 0449214036
Publisher: Ballantine Books, 1987
Good. good+...a little beat up on the cover..inside is great
3.

sierra_nevada_books


via



United States

Softcover, ISBN 0449214036
Publisher: Ballantine Books, 1987
Good. Biggest little used bookstore in the world.
4.

atlantabookcompanystore


via



United States

Softcover, ISBN 0449214036
Publisher: Ballantine Books, 1987
Acceptable. How Romantic, Charlie Brown
5.

Sierra Nevada Books


via



United States

Softcover, ISBN 0449214036
Publisher: Ballantine Books, 1987
Used - Acceptable, Usually ships in 1-2 business days, Biggest little used bookstore in the world.
6.

Jareth18


via



United States

Softcover, ISBN 0449214036
Publisher: Ballantine Books, 1987
Used - Good, Usually ships in 1-2 business days, Paperback. Bargin books are in very good condition, may have creases, edgewear.
7.

Sierra Nevada Books


via



United States

Softcover, ISBN 0449214036
Publisher: Ballantine Books, 1987
Softcover. Used - Fair Fair . Biggest little used bookstore in the world.
8.



United States

Softcover, ISBN 0449214036
Publisher: Ballantine Books, 1987

9.

Sierra Nevada Books


via



United States

Softcover, ISBN 0449214036
Publisher: Ballantine Books, 1987
Used - Acceptable, Usually ships within 1 - 2 business days, Ships from the USA. Please allow 14-21 business days for delivery. Biggest little used bookstore in the world.
10.



United States

Softcover, ISBN 0449214036
Publisher: Ballantine Books, 1987