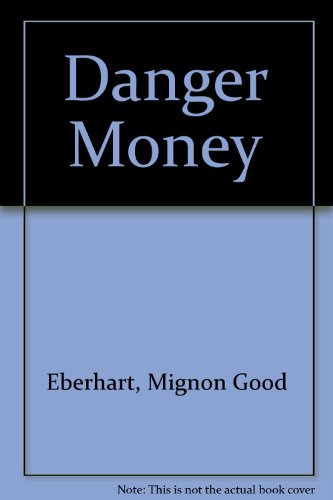 ISBN is
9780446781824 /
0446781827
Prices INCLUDE standard shipping to United States
Shipping prices may be approximate. Please verify cost before checkout.
About the book:
Investigating the death of Rose Manders, Susan finds suspects in the victim's inheritance-seeking sisters, several household servants, and her own boss and Rose's husband, who suddenly confesses to Susan that he loves her. Reissue.
Search under way...
Search complete.
Click on the price to find out more about a book.
1.

Tiniworld


via



United States

Softcover, ISBN 0446781827
Publisher: Warner Books Inc, 1995
Used - Very Good, Usually ships in 1-2 business days, Publisher: Warner Books Inc Date of Publication: 1995 Binding: paperback Edition: Condition: Very Good Description: excellent condition with mild yellowing, slightest spine crease...buying this book supports ART! thanks!
2.



United States

Softcover, ISBN 0446781827
Publisher: Warner Books Inc, 1995
used
3.

Agorabooks


via



United States

Softcover, ISBN 0446781827
Publisher: Warner Books Inc, 1995
Used - Very Good, Usually ships in 1-2 business days, Excellent condition, paperback 1974, no marks, great cover, readit, VG
4.

Agora Books


via



United States

Softcover, ISBN 0446781827
Publisher: Warner Books Inc, 1995
Used - Very Good. 0446781827 Excellent condition, paperback 1974, no marks, great cover, readit, VG
5.

Agora Books


via



United States

Softcover, ISBN 0446781827
Publisher: Warner Books Inc, 1995
PAPERBACK. Used - Very Good. 0446781827 Excellent condition, paperback 1974, no marks, great cover, readit, VG.
6.

Agora Bookstore


via



United States

Softcover, ISBN 0446781827
Publisher: Warner Books Inc, 1995
Warner Books Inc. PAPERBACK. 0446781827 Excellent condition, paperback 1974, no marks, great cover, readit, VG . Very Good.
7.

alibris_books_09


via



United States

Softcover, ISBN 0446781827
Publisher: Warner Books Inc, 1995
Very Good. Softcover Very Good 0446781827 Excellent condition, paperback 1974, no marks, grea...
8.



United States

Softcover, ISBN 0446781827
Publisher: Warner Books Inc, 1995

9.



United States

Softcover, ISBN 0446781827
Publisher: Warner Books Inc, 1995
Very Good 0446781827 Excellent condition, paperback 1974, no marks, great cover, readit, VG.
10.

FastMedia


via



United States

Softcover, ISBN 0446781827
Publisher: Warner Books Inc, 1995
Buy with confidence. Excellent Customer Service & Return policy. Very Good