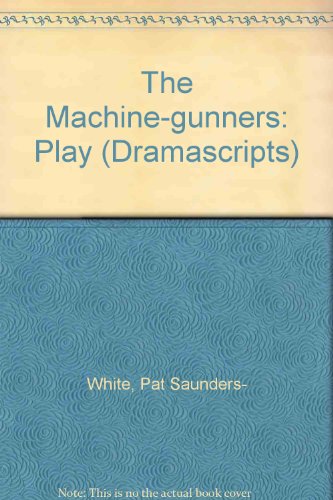 ISBN is
9780333396452 /
0333396456
Publisher:Nelson Thornes Ltd, 1986
Edition:Softcover
Language:English
Prices INCLUDE standard shipping to United States
Shipping prices may be approximate. Please verify cost before checkout.
About the book:
'Some bright kid's got a gun and 2000 rounds of live ammo. And that gun's no pea-shooter. It'll go through a brick wall at a quarter of a mile.' Chas McGill has the second-best collection of war souvenirs in Garmouth, and he desperately wants it to be the best. When he stumbles across the remains of a German bomber crashed in the woods - its shiny, black machine-gun still intact - he grabs his chance. Soon he's masterminding his own war effort with dangerous and unexpected results ...Robert Westall's gripping first novel for children set during World War Two and winner of the Carnegie Medal. Now with a brilliant new cover look and celebrating its fortieth anniversary. Includes a bonus short story - 'The Haunting of Chas McGill' - and an extended biography of the author.
Search under way...
Search complete.
Click on the price to find out more about a book.
1.

Pristina


via



United Kingdom

Softcover, ISBN 0333396456
Publisher: macmillan education, 1987
LONDON United Kingdom: macmillan education, 1987. Soft cover. Fair. reasonable condition some dirt on cover normal age stains dramascripts adapted nby pat saunders white and chris walters
2.

pristina


via



United Kingdom

Softcover, ISBN 0333396456
Publisher: macmillan education, LONDON United Kingdom, 1987
Used - Acceptable. reasonable condition some dirt on cover normal age stains dramascripts adapted nby pat saunders white and chris walters
3.

Brownfennell


via



United Kingdom

Softcover, ISBN 0333396456
Publisher: Nelson Thornes Ltd, 1986
Used - Acceptable, Usually dispatched within 1-2 business days