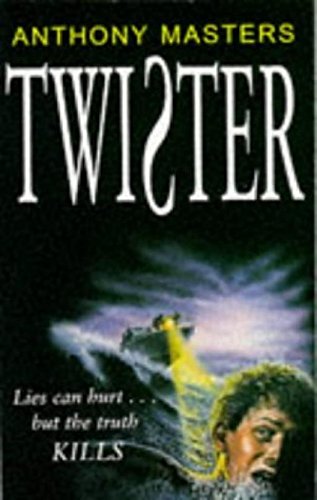 ISBN is
9780330336840 /
0330336843
Publisher:Macmillan Children's Books, 1995
Edition:Softcover
Language:English
Prices INCLUDE standard shipping to United States
Shipping prices may be approximate. Please verify cost before checkout.
About the book:
Tim's new stepfather, Will, is forced to admit that he has money troubles - a debt of honour that must be paid. Tim finds himself and his family on the beautiful but corrupt island of Sicily, faced by the powerful Mafia.
Search under way...
Search complete.
Click on the price to find out more about a book.
1.

Ftbooks


via



United Kingdom

Softcover, ISBN 0330336843
Publisher: Macmillan Children's Books, 1995
Used - Good, Usually ships in 1-2 business days, We are certain you will be delighted with our high level of customer service. all our books are in 'Good' or better condition and we ship daily from our UK warehouse.
2.

Awesomebooksusa


via



United States

Softcover, ISBN 0330336843
Publisher: Macmillan Children's Books, 1995
Used - Very Good, Usually ships in 1-2 business days, This book is in very good condition and will be shipped within 24 hours of ordering. The cover may have some limited signs of wear but the pages are clean, intact and the spine remains undamaged. This book has clearly been well maintained and looked after thus far. Money back guarantee if you are not satisfied. See more of our deals.
3.

AwesomeBooks


via



United Kingdom

Softcover, ISBN 0330336843
Publisher: Macmillan Children's Books 08/09/1995, 1995
Used. - GREAT BOOK IN GOOD OR BETTER CONDITION, NORMALLY SENT SAME DAY FROM WAREHOUSE.
4.

awesomebooksusa


via



United States

Softcover, ISBN 0330336843
Publisher: Macmillan Children's Books, 1995
Very Good. <table><tr><td><embed src='http://www.awesomebooks.c- o.uk/ebay/awesomebooks.swf' quality='high' pluginspage='http://www.macrom- edia.com/go/getflashplayer' type='application/x-shockwave-- flash' width='780' height='240'></embed></td></tr- >< tr >< td >< hr ></ td ></ tr >< tr >< td >< h3 >< b >< u > Book Description</u></b></h3></td><- / tr >< tr >< td >< table >< tr >< td >< b > Title : </b></td><td>Twister</td></tr><t- r><td><b>Author: </b></td><td> Anthony Maste

...

5.

AwesomeBooksUSA


via



United States

Softcover, ISBN 0330336843
Publisher: Macmillan Children's Books, 1995
Paperback. Used - Good Used Good. Book in good or better condition. Dispatched same day from US or UK warehouse.
6.

FORTIUS LTD


via



United Kingdom

Softcover, ISBN 0330336843
Publisher: Macmillan Children's Books, 1995
Used - Good.
7.



United States

Softcover, ISBN 0330336843
Publisher: Macmillan Children's Books, 1995

8.

Awesomebookscanada


via



Canada

Softcover, ISBN 0330336843
Publisher: Macmillan, 1995
Used - Very Good, Usually ships within 1 - 2 business days, This book is in very good condition and will be shipped within 24 hours of ordering. The cover may have some limited signs of wear but the pages are clean, intact and the spine remains undamaged. This book has clearly been well maintained and looked after thus far. Money back guarantee if you are not satisfied. See more of our deals.
9.

Ftbooks


via



United Kingdom

Softcover, ISBN 0330336843
Publisher: Macmillan, 1995
Used - Good, Usually ships within 1 - 2 business days, We are certain you will be delighted with our high level of customer service. all our books are in 'Good' or better condition and we ship daily from our UK warehouse.
10.

FastMedia


via



United States

Softcover, ISBN 0330336843
Publisher: Macmillan Children's Books, 1995
Buy with confidence. Excellent Customer Service & Return policy. Very Good