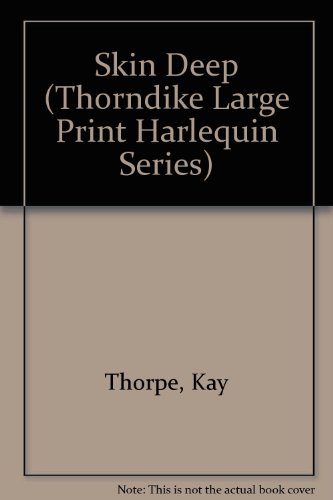 ISBN is
9780263123333 /
0263123332
Publisher:Thorndike Pr, 1990
Edition:Hardcover
Language:English
Prices INCLUDE standard shipping to United States
Shipping prices may be approximate. Please verify cost before checkout.
About the book:
Tessa enjoyed working with children, but her golden rule was never to get emotionally involved with her charges. That was the road to heartbreak. But in this case it wasn't young Jason who was causing her upsets but his father.
Search under way...
Search complete.
Compare book prices from over 100,000 booksellers. Click on the price to find out more about a book.
1.

Better World Books


via



United States

Hardcover, ISBN 0263123332
Publisher: Thorndike Pr, 1990
Acceptable. US Edition. Former Library book. Shows definite wear, and perhaps considerable marking on inside. 100% Money Back Guarantee. Shipped to over one million happy customers. Your purchase benefits world literacy!.
2.

Better World Books


via



United States

Hardcover, ISBN 0263123332
Publisher: Thorndike Pr, 1990
Used - Acceptable. Former Library book. Shows definite wear, and perhaps considerable marking on inside.
3.



United States

Hardcover, ISBN 0263123332
Publisher: Thorndike Pr, 1990
used
4.

Better World Books


via



United States

Hardcover, ISBN 0263123332
Publisher: Thorndike Pr, 1990
Thorndike Pr. Used - Acceptable. Former Library book. Shows definite wear, and perhaps considerable marking on inside. 100% Money Back Guarantee. Shipped to over one million happy customers. Your purchase benefits world literacy!
5.

Better World Books


via



United States

Hardcover, ISBN 0263123332
Publisher: Thorndike Pr, 1990
Thorndike Pr. Used - Acceptable. Former Library book. Shows definite wear, and perhaps considerable marking on inside. 100% Money Back Guarantee. Shipped to over one million happy customers. Your purchase benefits world literacy!
6.

Better World Books


via



United States

Softcover, ISBN 0263123332
Publisher: Thorndike Pr, 1990
Acceptable. Skin Deep
7.

betterworldbooks


via



United States

Hardcover, ISBN 0263123332
Publisher: Thorndike Pr, 1990
Acceptable. Former Library book. 100% Money Back Guarantee. Shipped to over one million happy ...
8.

Better World Books


via



United States

Hardcover, ISBN 0263123332
Publisher: MacMillan Publishing Company, 1990
Large type / large print.. Used - Fair Acceptable. Former Library book. Shows definite wear, and perhaps considerable marking on inside. Shipped to over one million happy customers. Your purchase benefits world literacy! Large type / large print.
9.

Full Paper Jacket


via



United States

Hardcover, ISBN 0263123332
Publisher: Thorndike Pr, 1990
Used - Acceptable, Usually ships in 1-2 business days, Former Library book. Scuffed, worn, and may be written in, but everything is still there and ready to read!100% Money Back Guarantee. Shipped to over one million happy customers. Your purchase benefits world literacy!
10.

Bargain Books Usa


via



United States

Hardcover, ISBN 0263123332
Publisher: Thorndike Pr, 1990
Used - Good, Usually ships in 1-2 business days, large print-ex libr