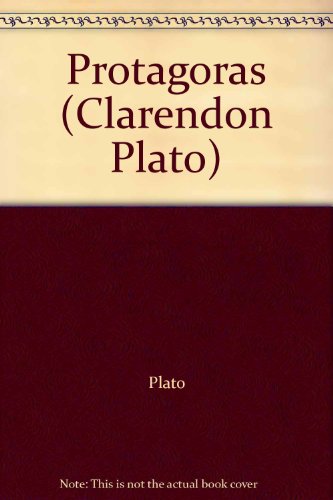 ISBN is
9780198239703 /
019823970X
Publisher:Oxford University Press, 1992
Edition:Hardcover
Language:English
Prices INCLUDE standard shipping to United States
Shipping prices may be approximate. Please verify cost before checkout.
About the book:
In addition to its interest as one of Plato's most brilliant dramatic masterpieces, the Protagoras presents a vivid picture of the crisis of fifth century Greek thought, in which traditional values and conceptions of humanity were subjected to criticism of the Sophists and to the far more radical criticism of Socrates. The dialogue deals with many themes which are central to the ethical theories which Plato developed under the influence of Socrates, notably, the nature of human excellence, the relation of knowledge to right conduct, and the place of pleasure in the good life. This revised edition includes a new Preface and Introduction, as well as numerous changes to the translation and commentary.
Search under way...
Search complete.
Compare book prices from over 100,000 booksellers. Click on the price to find out more about a book.