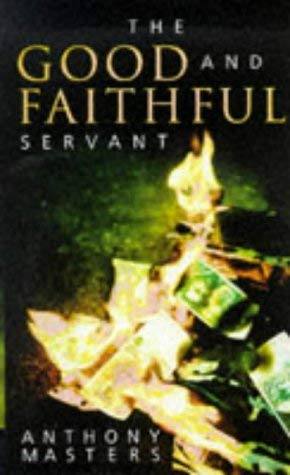 ISBN is
9780094788206 /
0094788200
Publisher:Constable, 1999
Edition:Hardcover
Language:English
Prices INCLUDE standard shipping to United States
Shipping prices may be approximate. Please verify cost before checkout.
About the book:
Undercover cop Daniel Boyd is about to infil trate a London criminal family. The Coles specialise in prot ection, but they don''t do drugs, but their son does. The Met want Eric - so do the Coles. '
Search under way...
Search complete.
Click on the price to find out more about a book.
1.

PAGETURNERS


via



United Kingdom

Hardcover, ISBN 0094788200
Publisher: Constable, 1999
Used - Good. EX-LIBRARY WITH USUAL LIBRARY MARKINGS Usual signs of a well read book but good overall condition. May not look good on your bookcase after reading and probably not suitable as a present unless hard to find elsewhere ALL ITEMS POSTED NEXT WORKING DAY
2.

Anybookltduk


via



United Kingdom

Hardcover, ISBN 0094788200
Publisher: Constable & Robinson, 1999
Used - Acceptable, Usually ships within 1 - 2 business days, Hardcover,ex-library, with usual stamps and markings, in fair all round condition suitable as a reading copy. pp.
3.

Bookbarn International


via



United Kingdom

Hardcover, ISBN 0094788200
Publisher: Constable, 1999
Used. Ships from the UK within 24 hours. Your purchase supports authors through the Book Author Resale Right. Number of pages: 224.
4.

Bookbarn International


via



United Kingdom

Softcover, ISBN 0094788200
Publisher: Constable, 1999
Good. THE GOOD AND FAITHFUL SERVANT (INSIDER), ANTHONY MASTERS, Used; Good Book
5.

Bookbarn International Canada


via



United Kingdom

Hardcover, ISBN 0094788200
Publisher: Constable & Robinson, 1999
Used - Good, International shipping, Usually ships within 1 - 2 business days, Ships from the UK within 24 hours. Number of pages: 224.
6.

Ally's Book Shop


via



United Kingdom

Hardcover, ISBN 0094788200
Publisher: Constable, 1999
Used. UK SAME WORKING DAY DISPATCH FROM OUR BOOKSHOP IN PEMBROKESHIRE. EX LIBRARY.
7.

Anybook Ltd.


via



United Kingdom

Hardcover, ISBN 0094788200
Publisher: Constable, 1999
Used. Hardcover,ex-library, with usual stamps and markings, in fair all round condition suitable as a reading copy. pp.
8.

Anybookltd


via



United Kingdom

Hardcover, ISBN 0094788200
Publisher: Constable, 1999
Used - Acceptable, Usually dispatched within 1-2 business days, Hardcover,ex-library, with usual stamps and markings, in fair all round condition suitable as a reading copy. pp.
9.

Bookbarn International


via



United Kingdom

Hardcover, ISBN 0094788200
Publisher: Constable, 1999
Used - Good, International shipping, Usually dispatched within 1-2 business days, Ships from the UK within 24 hours. Your purchase supports authors through the Book Author Resale Right. Number of pages: 224.
10.

Pageturners


via



United Kingdom

Hardcover, ISBN 0094788200
Publisher: Constable, 1999
Used - Good, Usually dispatched within 1-2 business days, EX-LIBRARY WITH USUAL LIBRARY MARKINGS Usual signs of a well read book but good overall condition. Probably not suitable as a present unless hard to find elsewhere DAILY POSTING FROM UK. 30 DAY MONEY BACK GUARANTEE