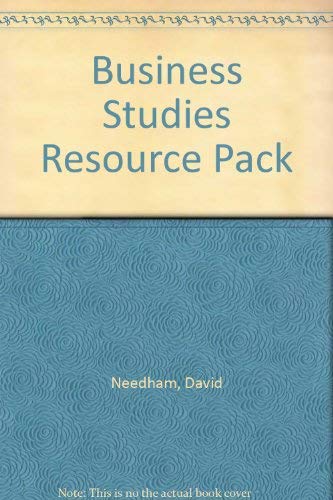 ISBN is
9780077076085 /
0077076087
Publisher:Mcgraw Hill Book Co Ltd, 1993
Edition:Hardcover
Language:English
Prices INCLUDE standard shipping to United States
Shipping prices may be approximate. Please verify cost before checkout.
About the book:
A practical companion for GSCE and BTEC First Certificate/National business studies courses. Designed to support "Business Studies in Practice" by the same authors, but flexible enough to be used with any other elementary level text, it helps create a greater realism and give the courses a practical orientation. Catering for a wide range of ability levels, the material can all be photocopied for use in the classroom. Chapters include transparency masters with accompanying notes, case studies, practical activities, structured questions and short questions. There are over 100 case studies and word searches as well as language and IT exercises. Themes covered in the material include the use of IT, Europeanization, business ethics and equal opportunities.
Search under way...
Search complete.
Click on the price to find out more about a book.